Pro Tips to Buy the Best Quality Sofa
Not all sofas are created equally! Like automobiles, the price for a quality sofa can vary broadly. With so many options to choose from, selecting a sofa that you love without breaking the bank can seem like an impossible feat. Fortunately, our design team is here to help. With over 20 years in the furniture business, Lifestyle Furniture is uniquely qualified to shine a light on the matter. Here's what you need to know about the five quality markers when shopping for a new sofa.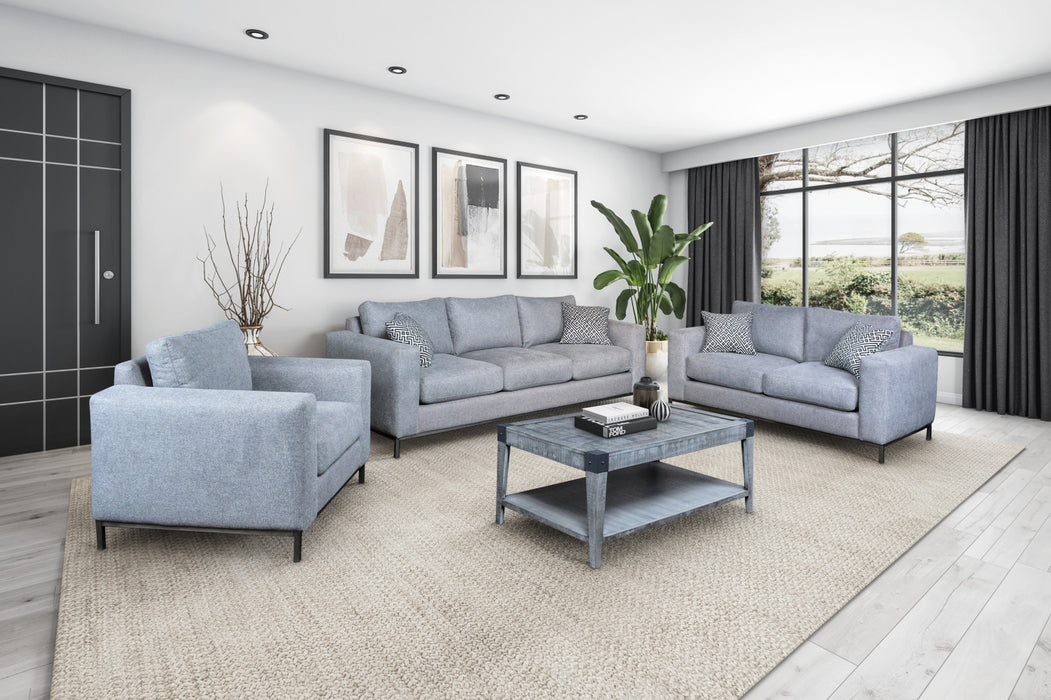 Foundation and Framing
Framing is like the skeletal infrastructure of your sofa. Just as it's important to build a house on a solid foundation, the framing of your sofa is no different. When your sofa's frame is strong, you can rest assured that the piece will withstand the wear and tear of everyday life for years to come. For many years, kiln-dried wood frames have been the highest industry standard. Today, a blend of plywood and engineered wood frames also offer strong performance over time. Along with choosing a sofa that is made from quality wood, it's important to choose one that is held together with dowels and screws rather than glue.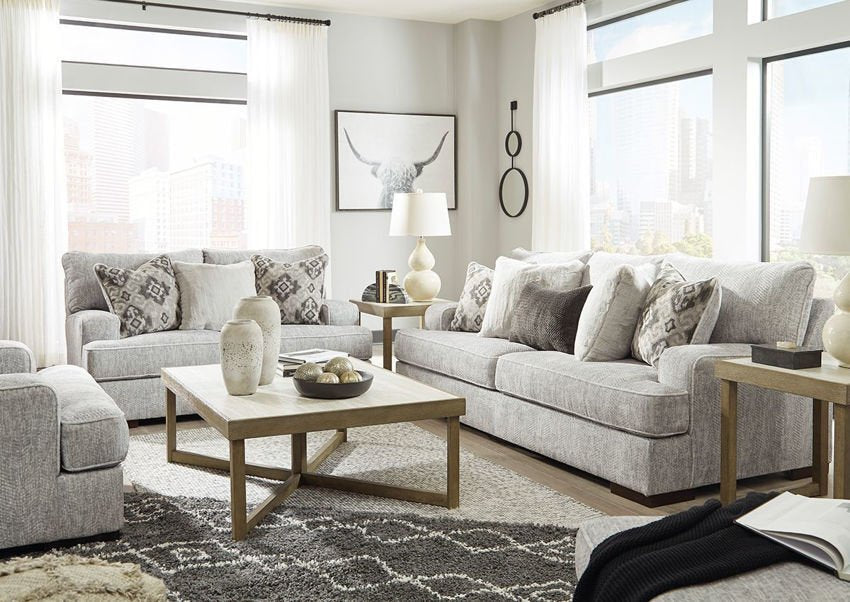 Quality Spring System
Have you ever happily plopped down on a sofa only to have it "bottom out?" That's the result of a so-so spring system. Sofa spring systems ensure even distribution of weight and a comfortable sitting experience for all. Upholstery makers all have unique and proprietary spring strategies. Of course, 8-way, hand-tied springing is a well-known premium-quality marker, but it's not the only one. You should expect and look for sturdy steel springs and clips to support the seat of the sofa and prevent bottoming out.
The best way to determine if a sofa has a quality spring system is to sit on it for yourself. When you do, be sure to feel for unevenness or sagging. A good sofa should provide plenty of support and not sag in the middle.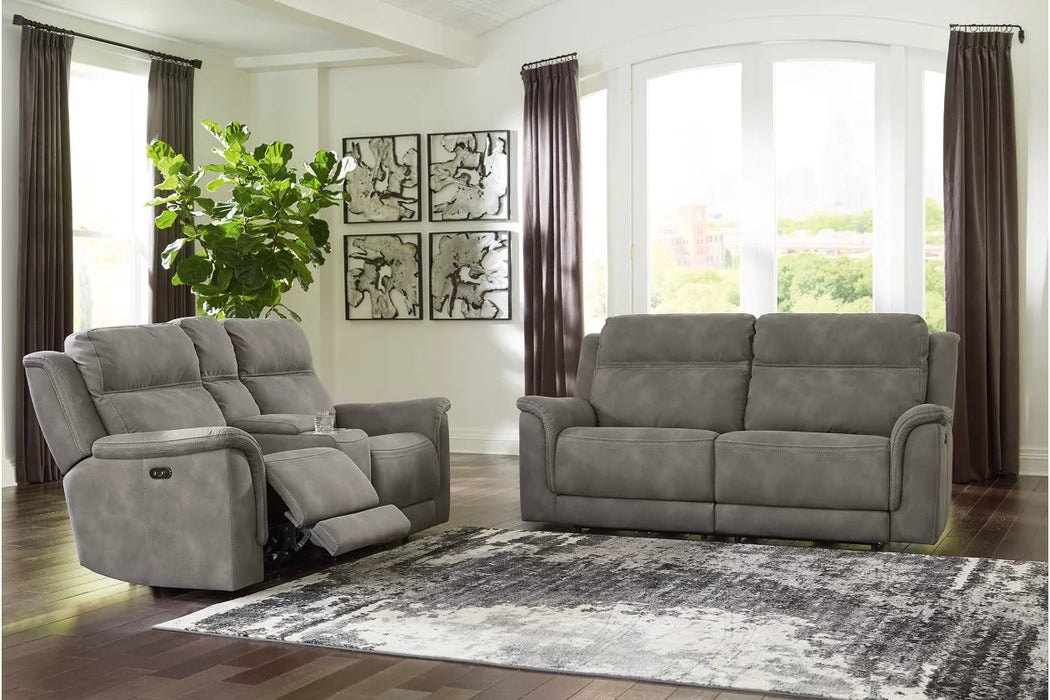 Comfort and Cushioning
Spoiler alert – the cushions of your sofa are more than fluff. As the name suggests, cushions are essential to a comfortable sitting experience. But there's more. Cushion construction also influences how upholstery fabric drapes over the frame. Cushion fill materials and techniques also vary across furniture makers. Look for down and feather upgrades in premium-priced upholstery for supportive "sink in" comfort. While some folks love to sink into their sofa, this type of cushioning isn't right for everyone. The good news is that when it comes to finding the right type of cushion construction in your ideal sofa, there are plenty of options to choose from.
Today, many upholstery makers use resilient high-density foam cushions, sometimes wrapped in hypoallergenic fibers. These are high quality, low maintenance, and, most importantly, offer a great "sit."
Pro tip: One quality indicator in sofas is whether the back cushions are bagged or not. Low-end manufacturers blow fiber directly into the back cushions without a bag. A bagged back cushion helps to maintain and more even shape over time.
Feel-Good Fabric
In the world of upholstery, fabric is akin to an outfit; it's what the sofa is wearing. When shopping for a sofa, you may find a certain fabric speaks to you from a fashion point of view. But, eye appeal is not the only consideration as you determine how your sofa is dressed. Your lifestyle should be the factor that dictates whether you purchase a sofa made of leather, linen, or something completely different. Here are some things worth considering when selecting the type of fabric for your new sofa:
Fine fabrics, such as silk, mohair, and linen, look and feel like a dream, but you can expect them to be more expensive than synthetic materials. They may also require a lot of care and maintenance. Consider whether or not this is a good fit for your pocketbook and lifestyle.
High-performance synthetics offer high style at attractive price points. Additionally, they tend to be easy to care for, making them a great option for households with pets and children.
Leather comes in an array of styles and price points. In general, leather wears well, looks stylish, and is affordable.
Textured and patterned fabrics may be a great choice for you. Generally, they're more forgiving, camouflaging wear and tear and occasional spills.

Tailoring Treatments
Think of the tailoring of a sofa as what meets the eye as you're shopping for upholstery. While determining if the frame, springs, and cushioning of a sofa are high-quality may take a bit of investigating, identifying good tailoring is as simple as trusting your eye. Does the sofa look clean and proportionate? Are the seams straight? What about the welts and hems? There should be no loose ends or threads. Likewise, stripes and patterns should be straight, centered and matched.
Pattern-matching isn't required on solid-fabric sofas; it's a maker of quality for patterned sofas. Luxury upholstery may feature specialty tailoring treatments like dressmaker skirts, topstitching, miters and contrasting fabrics, and trims and banding.
Best Quality Sofa at Lifestyle Furniture
You deserve to have a sofa that's attractive, comfortable, and won't need to be replaced after your next dinner party. At Lifestyle Furniture, we know that every customer who walks through our door has a unique style, lifestyle, and price point. That's why we carefully review the marketplace to bring a variety of quality sofas to meet your individual needs.
Taking the time to consider the frame, spring system, cushioning, fabric, and tailoring can help you narrow down your search, but partnering with a knowledgeable Lifestyle Furniture design associate makes all the difference. Visit us online or stop by our showroom today to see how simple purchasing a quality sofa can be.