How to Pull Up a Perfect Accent Chair for Your Space
Whether you're looking to revamp a room, put a finishing touch on an already beautiful space, or provide a cozy spot to sit in your home, you can't go wrong with a great accent chair. Along with being an easy way to make virtually any space feel more inviting, accent chairs are versatile, comfortable, and charming supporting players all through the house. They're lovely when flanked or facing off with a sofa. They're fabulous in family rooms. They rock when company's coming. And, almost every bedroom will be better with the much-needed comfort and style of an accent chair.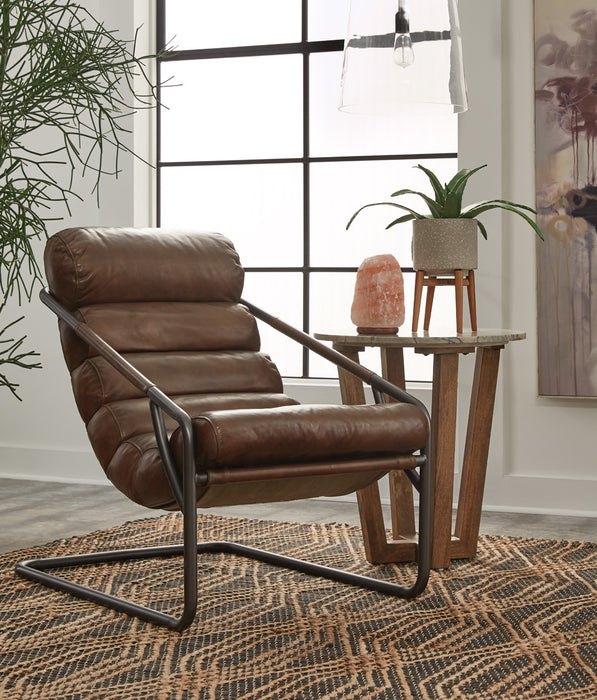 If you're ready to enhance the way your house looks and feels with an accent chair or two, knowing what to look for can help the process go smoothly. Check out these tips from the Lifestyle Furniture design experts to find the perfect accent chair for any space.
Keep It to Scale
If you think that finding the right accent chair for a space is as simple as choosing one that looks great, think again. What good is a beautiful accent chair if it doesn't fit appropriately in the room you've chosen it for? Because accent chairs come in a variety of shapes and sizes, it's important to choose one that is the right scale for the space you have in mind. This means picking one that fits well within the room itself but is also proportionate to the surrounding furnishings within the space. An accent chair that's too large for a space can make it feel overcrowded and look smaller than it is. On the other hand, an accent chair that's too small can make the room feel awkward and unattractive.
Prioritize Comfort
Bringing an accent chair into your home shouldn't just be for adding to its style. While looks are certainly important, chairs are meant to be sat in. For this reason, your accent chair should be as comfortable as it is visually appealing. Of course, the way a particular accent chair feels can be as relative as its overall style. What one person finds comfortable, may not be your cup of tea, and that's okay. Some accent chairs are plush and enveloping while others offer a firmer seat. The best way to ensure that an accent chair meets your comfort needs? Sit in it! Don't be afraid to try out a variety of chairs until you find the one that you'll look forward to sitting in when it's time to take a load off.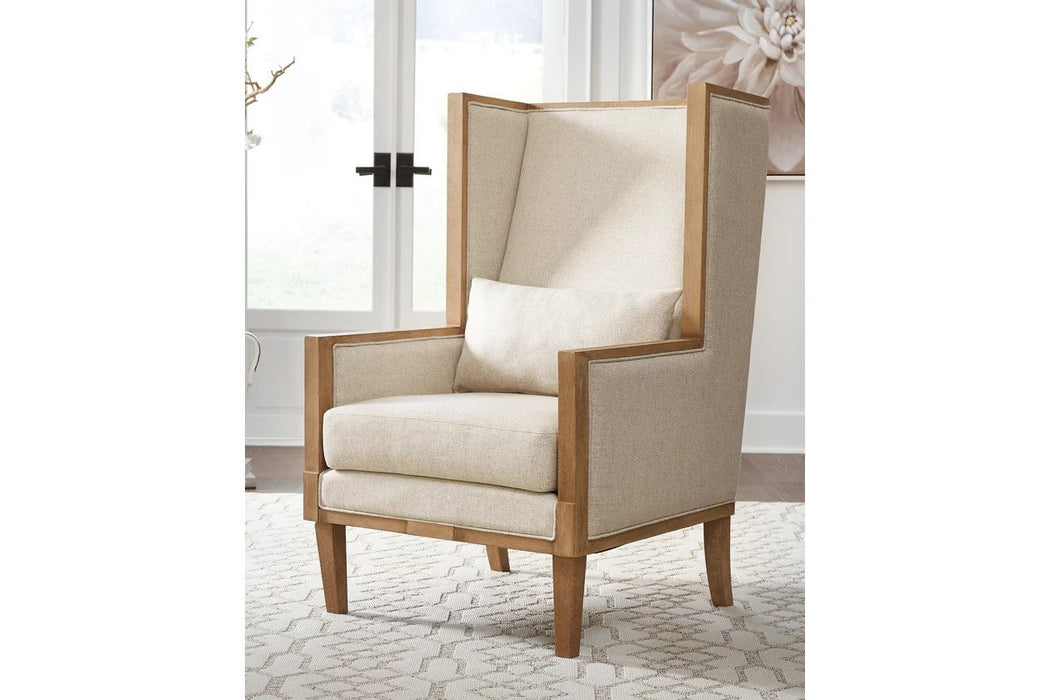 Style Things Up
One reason that everyone loves an accent chair is that they're amazingly diverse. No matter what your home decor style may include, you can rest assured that there's an array of stunning accent chairs that will blend seamlessly. From cool contemporary or tufted wing-chair traditional to exposed wood or a fully upholstered chair, there are countless options to explore. The good news is that accent chairs can be as bold or complementary as you'd like them to be. With this in mind, give yourself permission to play around with different patterns, textures, and styles to create a living space that is warm, attractive, and one-of-a-kind.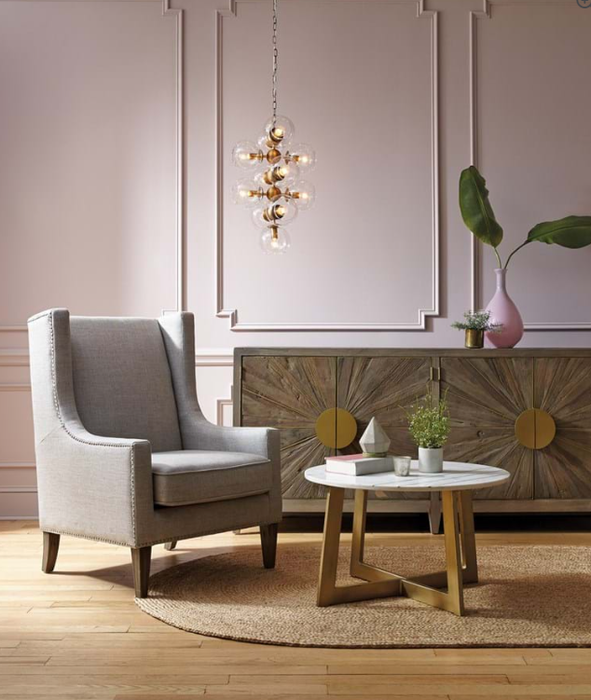 Time to Pivot
Accent chairs are a home entertainer's best friend. They not only make your living room look fabulous, but they provide extra space for your guests to spread out, relax, and chat comfortably for hours on end. In spaces that are on the large size or that are multipurpose, choosing accent chairs that swivel is a good idea. Here are some of our favorite swivel chairs that we know you'll love, too:
Chic, modern, and understated, this printed swivel chair will add plenty of charm to any room with its subtle yet stylish animal print.
Looking for a traditional swivel accent chair? You can't go wrong with this classic glider with soft plaid details.
Add a handsome, sophisticated touch to your home office space with this contemporary leather chair.

Choose the Right Fabric
The type of fabric that adorns your accent chair matters. Your chair should look great within your home and should also meld with your family's lifestyle, both of which are factors in choosing fabric. With so many options available, finding the right fabric for your accent chair may be a bit overwhelming, but it doesn't have to be. Start by taking fashion cues from the other pieces in the room. For instance, if your bedroom has a rustic, farmhouse style, a silk or velvet armchair would likely look out of place. Likewise, if you have young children or pets, or are concerned about keeping your accent chair clean, be sure to stick with a material that is easy to care for, such as leather.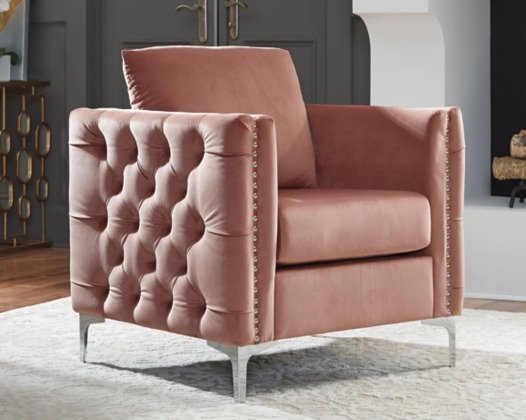 Consider a Pair
Accent chairs don't have to work as solitary pieces. They like company! Before bringing home an accent chair that you love, ask yourself if the space you're styling would benefit from a pair instead. Decorating with matching accent chairs can often help a room feel polished and well-balanced. If you have a room that feels like it's missing something, consider pairing two handsome chairs across from your sofa, in adjacent corners of your dining room, or on either side of your bedroom window. You may be surprised by how special an ordinary space can feel by simply adding a couple of chairs.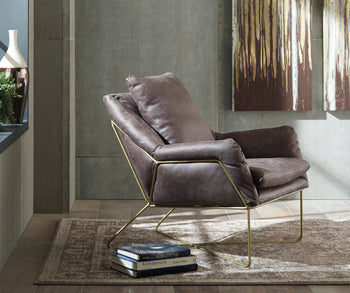 Lifestyle Furniture Has The Perfect Accent Chairs for Your Home
Decorating with accent chairs should be fun. At Lifestyle Furniture, our experienced design team is ready to help you navigate through the many styles of accent chairs on the market to find the best ones for every room in your home. Check out our social media sites then stop by our convenient showroom location to shop accent chairs in a variety of sizes, shapes, and fabrics today! We look forward to helping you create living spaces that are as comfy as they are inviting.