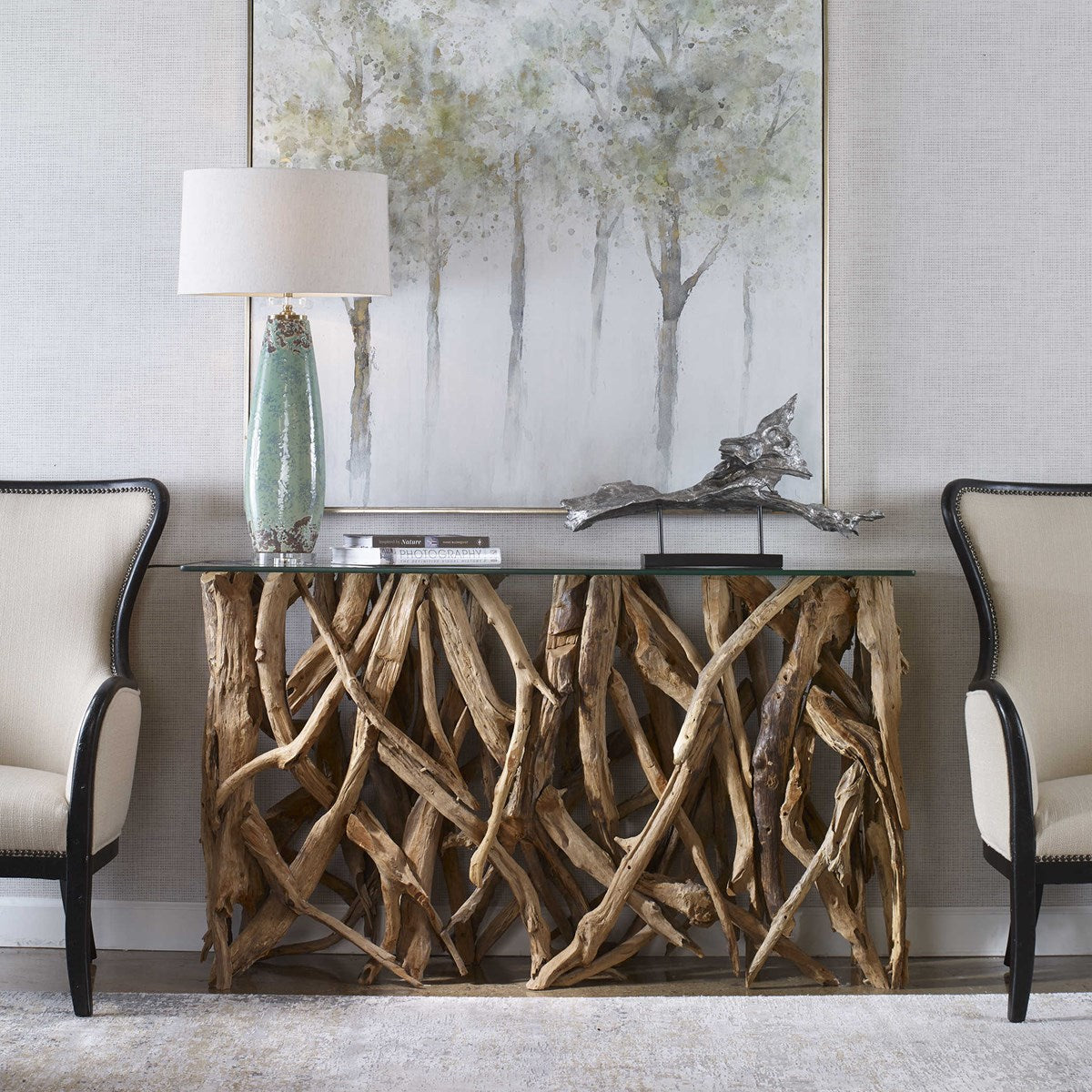 How To Layout A Narrow Hallway
A hallway is one of the most unappreciated areas in the home. It is only ever seen as a quick passageway to the more important kitchen or living room areas. This may be why a lot of us tend to ignore it completely which can leave an entryway looking, well….extremely bland. The task of decorating the hall is even more difficult when space is at a premium. If you haven't disregarded it completely, you've probably spent hours trying out different hallway decor ideas, rearranging furniture, and choosing paint colors only completely abandoning the mission halfway through due to pure exhaustion and limited space. However, it's still a space that you will inevitably use day in and day out and the first place a house guest will see. With a little bit of decoration, it could quickly become a star feature in your home and a great first impression for visitors. 
Luckily, because it is already such a small space, it doesn't take much to spruce up a narrow hallway. All you need is a console table, some wall art, a mirror for those last checks before rushing out the door, and a few other key pieces. Lifestyle Furniture also has some clever tips that will help turn your awkward hallway into something stylish and sophisticated.
Consider A Console Table
Any item of furniture you wish to use in the hallway should be both narrow and have multiple uses. There are many reasons for this, one being to avoid blocking the flow when walking into the home. The second is because, as we have mentioned, furniture space is limited in the entryway. Sometimes, only one piece of furniture is all you can really afford to have in the hall, which is why it needs to work harder and more efficiently than other items of furniture in alternative rooms. A multi-functional yet slender console table should solve the majority of your hallway's problems. It provides a space for table lamps and displays of decorative pieces such as vases and artwork. A hall table also has plenty of tabletop space for catchall, key dishes, and mail organizers. Lower shelves, if applicable, can be used for shoes or clothing accessories such as hats, gloves, and scarves.
If a console table really isn't your thing, you should consider a hall stand with a coat hanger addition. Hooks will hold your coats and jackets in a neat order while bottom drawers can facilitate those smaller accessories or shoes. Usually narrower than they are wider, you won't consume too much space with this item either.
Rugs Have Many Benefits
Long and narrow hallways rarely feel homely, but there are tricks you can use to zone the space and make it feel far cozier. A rug or runner rug in a hall can visually draw together the furniture in an area and add focus and comfort to the room. Rugs can also lengthen the space making it look larger as a whole and disguising the awkward, slender layout of the entryway. It's best to choose a rug with a design in this situation because it will capture a visitor's attention and draw the eye upward to the top of the space and away from the surrounding walls. Think geometric prints, distressed textures, or even a colorful blog rug.
Large Prints Can Enlarge A Space
Yes, you read that right, rather than making a room appear smaller, a large piece of wall art can actually help to make a narrow space look bigger. Multiple pieces of artwork tend to make a room feel closed in, especially when that room or area is already short on space. Simply, pick one large canvas or print and hang this above the console table to make the room feel wider. Avoid hanging art too high on a long wall as it will just highlight the imbalance of the room's proportions. Instead, choose art that can sit wide but low over the console, to bring the eye-level down and help make the room seem wider. Opt for a serene seascape, funky portrait, artistic animal, or an eye-catching abstract.
Light Up Your Life & Hallway
Light will help to brighten a dark and narrow hallway instantly. So, first and foremost, you should allow natural light to stream indoors by avoiding dark window panes on the front door. Simple, plain and untextured glass will solve a lot of your lighting problems in an ill-lit entryway. If natural light is non-existent in your corridor, instead look to table lamps and floor lamps for a dose of illumination. Dark corners are of particular concern in a passageway because they can make a hallway appear extremely cramped. To avoid this, position a floor lamp in a bare corner to visually expand the space. A table lamp can be placed on the hallway table or console table. Don't forget about ceiling lights too, they can illuminate the entire room without taking up any floor or wall space.
Hang A Mirror In A Small Entrance
Having a mirror in a narrow hallway is extremely beneficial. They can make a foyer appear more spacious by reflecting light and broadening the feel of the room. Placed opposite a window or clear paneled front door, they can reflect natural light during the day. At night, they can prove incredibly useful by bouncing artificial light around the space to make it appear larger. We suggest hanging a wall mirror above the hall table if wall art really isn't your thing. If you wish to keep your wall art above the console table, incorporate a full-length mirror. This could be just what you need if you are someone who always seems to be rushing from one place to another. Simply, take a moment just before you reach the front door for one last appearance check before you depart.
Less Is More
Last, but not least, always remember that when kitting out an entryway it's always best to keep furniture and home accessories to a minimum. Less is most definitely more and creating the illusion of more space is easily done if your room is organized and not filled with clutter. Prioritizing this step above everything else will keep your room looking and feeling bigger, but most importantly, more welcoming.
And there you have it, 6 simple ways to decorate a narrow hallway. Remember, the hallway is the first place a visitor or guest will see and by following these easy steps you can ensure that yours will make a great first impression. Come to visit our Lifestyle Furniture store in Fresno, CA to see a wide range of furniture and choose the best items for your home.