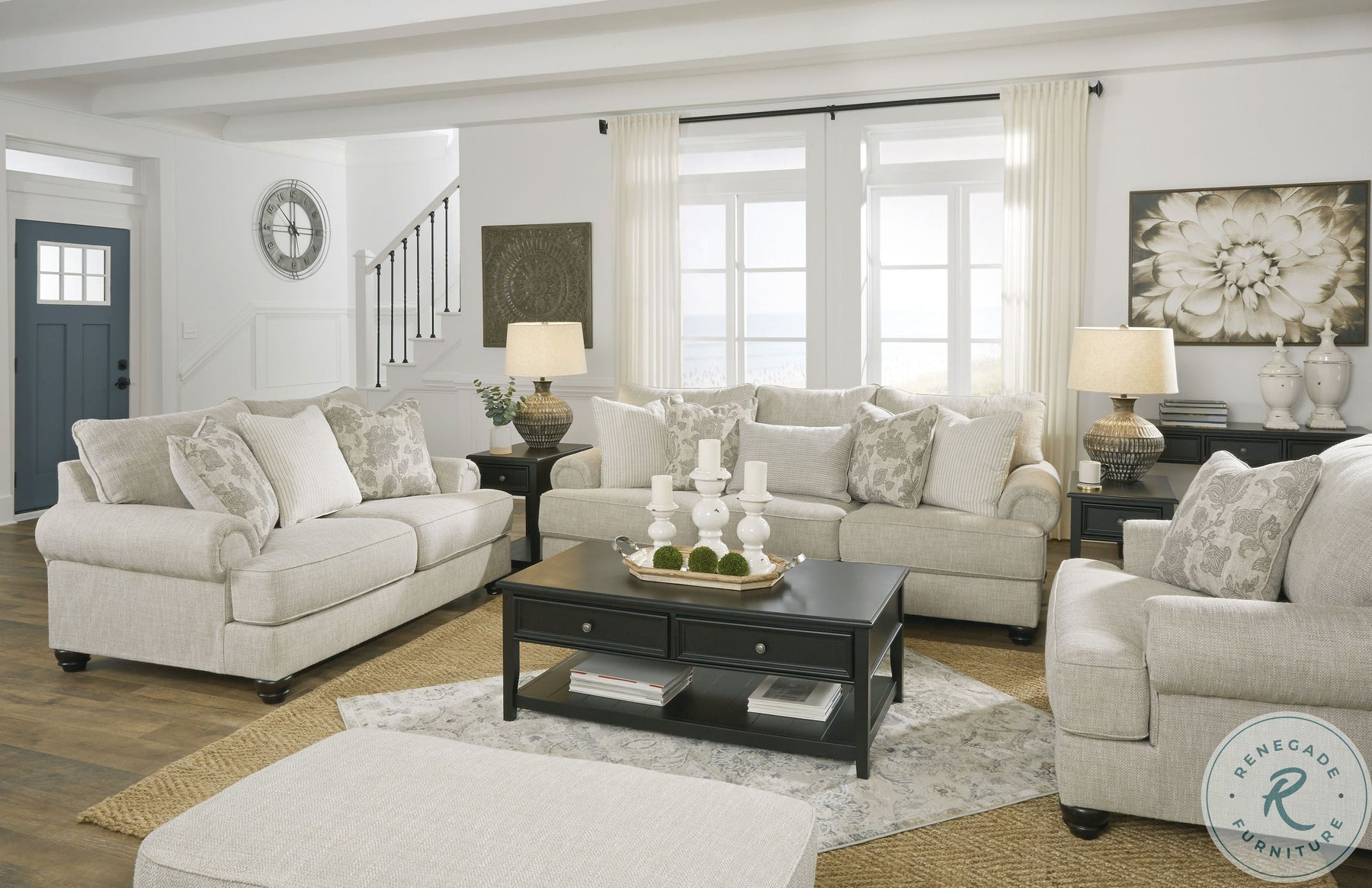 Ultimate Sofa Buying Guide
Your sofa is one of the most significant furniture investments you will make as it is expected to serve you for many years. You will probably use your sofa every day and so it is a piece of furniture which will have an enormous influence on your lifestyle and the overall appearance of your home. So, it is vital that you find the right one! Choosing a new sofa should be an enjoyable experience but can be daunting too as there is so much to think about. You must find a sofa which fulfills all of your needs and there are several factors to consider. The Lifestyle Furniture range features a fabulous collection of stylish sofas with something to suit all tastes and spaces. With endless styles and sizes of sofa available we've created a simple buying guide to help you with your decision making process.
Function
It is incredible how often you find yourself sitting on your sofa and how many functions this piece of furniture must fulfill. Think carefully about how you will use your sofa and choose a design which will fit seamlessly into your day to day life. Your sofa should solve your problems not create them!
Relaxing
Your new sofa will be the place where you relax in front of the television or where you sit down to read. If you are likely to spend a great deal of time relaxing, then comfort is key and should be a primary consideration when selecting your furniture. You should consider investing in a recliner to maximize your comfort, especially if you enjoy a snooze and if you like to put your feet up, look for a sofa with a matching footstool.
Entertaining
Do you enjoy entertaining? When family and friends visit your home, they will need somewhere to sit! Choose a seating arrangement which will enable you to accommodate your regular visitors.
Sleeping
When family or friends are staying overnight, you may not have the convenience of a spare bedroom to call on. A sofa bed is a versatile choice and will enable you to offer your guests a comfortable place to sleep.
Size Matters
Before you allow yourself to fall in love with a particular sofa, there are a few practicalities to consider. Your chic sofa won't be any good to you if you can't fit it through your front door! It is vital that your furniture can be maneuvered into position and that it can be accommodated in your room.
Your Home
Before buying a sofa, purchase a tape measure! Check the dimensions of your doorways and compare these to the quoted dimensions of the furniture you are interested in. Think about any narrow corridors in your home and whether it will be necessary to traverse these with the sofa. Are there any tight corners to negotiate with the furniture and would it be easier to bring it in through the back door or patio doors? If access is an issue, look for smaller styles, sofas with removable arms or modular furniture which can be broken down into smaller elements.
Your room
So, your sofa will fit through your front door, but will it suit the size of your room? Your furniture should complement your interior and not overly dominate the space but it can be hard to visualize exactly what it will look like. This is where your tape measure will come in handy again! To establish whether your sofa will fit comfortably into your room, decide where you would like to position it and then use your tape measure to mark out an area on the floor which is the same size as the sofa. Simply place small objects on the floor to represent the four corners of the sofa. Alternatively, use paper or cardboard to create a template and place this on the floor. When measuring your space, remember that leather sofas should be positioned at least 30cms away from a radiator to prevent the heat drying out the leather. You should also ensure that there is sufficient room for recliners and sofa beds to be fully extended.
Configuration
It's time to ask yourself a few more questions regarding the practicality of your furniture. How many people do you need to provide seating for? How many sofas and chairs would you ideally like to feature in your room? What is the most beneficial way to arrange your seating to enable you to make the best use of the available space?
Family, Friends, Pets
You should first think about how many people there are in your family as, at a minimum, you will require seating for everyone who lives in the house. Don't forget your pets if they enjoy curling up with you and consider whether or not your family is likely to grow in the near future. Are there any regular visitors that you will need to accommodate?
Sofa, Armchair, Corner unit
When you know how many people you need to seat, you can then decide which size of sofa you require and whether you must invest in more than one. We offer two, three and four-seater sofas together with armchairs and modular corner sofas in a variety of sizes. Your final choice will probably be dictated by the size and shape of your room. It is worth remembering that whilst corner units can look large, they are often a good option for smaller rooms as they make excellent use of the space.
Style and Shape
The practical qualities of your sofa are important but style matters too. The right furniture will enhance your interior and personalize your space whilst creating a valuable focal point. In addition, the shape of your furniture could have practical implications and will certainly influence your use of space. Sofas are available in a wide variety of shapes and styles and so the sheer number of options may seem overwhelming. It might help if you consider each aspect of sofa design, in turn, to establish exactly what you need. You will find a sofa in our collection which ticks every box!
Sofa Backs
This type of sofa refers to those featuring cushions that are completely unattached to the sofa, which allows them to be turned and rotated. These are often the more casual and comfortable option although a loose-cushion back offers less support than a fixed back.
These cushions will be loose on some styles enabling you to turn them to ensure even wear. However, the cushions of some sofas are fixed to prevent slippage.
This type of sofa boasts a back which is sprung and upholstered rather than having separate cushions. Fixed-back sofas are often a more formal style of sofa and are great for people who may need extra lumbar back support, or prefer sitting in a more upright position.
Here the frame of the sofa is hidden by a pleasing arrangement of loose cushions. The number of cushions varies and the look is a little less formal than that of a cushion back or fixed back. The scatter cushions could all be fashioned from the same fabric or may feature a variety of coordinating fabrics.
Sofa Height
When you are visualizing how your sofa will look, don't forget to consider how the furniture's height will impact your space. High backs are most appropriate for large rooms and rooms with high ceilings as they will help to create a sense of proportion. On the other hand, a low back will prevent your sofa from overly dominating a smaller room. However, low backs can also be fabulous features for open plan spaces as they create the illusion of greater width.
Sofa Seats
Once you have decided which style of back best suits your needs, you are able to turn your attention to your choice of seat. There are two basic styles to think about:
Fixed Seats
Here the seat of the sofa is sprung and upholstered. Just as with a fixed back, this look delivers clean lines, a tailored appearance and a formal feel. There are no cushions to turn or plump but wear can occur at the points where people regularly sit. This should not prove to be a problem if you select fabric which is durable and does not stretch.
Cushioned Seats
Cushions are a more conventional choice and are usually reversible to even out wear. They may be filled with a variety of materials and the softer the cushion the more maintenance it will generally require.
Sofa Arms
A sofa's arms are often its defining feature. Large arms create visual impact but will mean that the sofa offers less seating room relative to its overall size. If space is at a premium and you need to seat several people, compact arms would be a sensible choice. You should also think about whether you intend to lie down and lean your head against those arms! If you like to lounge lying down then soft, comfy arms could make all the difference.
Sofa Legs
Legs are usually made of wood and you will see a variety of styles and colors. Your furniture may be delivered without the legs attached to prevent damage and to make it easier to maneuver through doors. But some sofas have fixed legs which cannot be removed and this could impact whether or not the design can be incorporated into your home.
Here are the styles of legs which you will encounter:
Glides
With Glides there are no visible feet. Glides are designed to make the sofa easier to maneuver. They are incorporated into the design and are often concealed by a valence.
Bun Feet
Bun feet are round in shape and shallow. They offer a simple and discreet look for both traditional and contemporary furniture.
Turned Legs
Turned wooden legs create visual impact and are an attractive feature of classical designs.
Sabre Legs
Wooden and curved, saber legs provide a simple yet elegant finishing touch to a sofa. The legs flare outwards for visual appeal and stability.
Plinth
You may see sofas which have been designed to appear as if they are sitting on a platform or plinth. This is a striking, simple and modern look.
Finishing Touches
Hopefully, you are now able to choose a wonderful sofa for your home! But even the perfect sofa can be enhanced with a few finishing touches and flourishes to make it truly yours. Cushions and throws will enable you to include your favorite accent colors and will enhance the texture of your interior. These attractive accessories will also help to tie your decorative scheme together, making it easier for you to incorporate your furniture seamlessly into your room.
Lifestyle Furniture has a wide range of sofas for your style and favorite. Come to visit us in Fresno, CA or browse our website for shopping online.