What Is a Bunkie Board?
If you are thinking about sprucing up your bedroom for the new year and perhaps investing in a new mattress, don't forget to consider the mattress support that will not only prolong the life of your mattress but also improve your sleep experience. If you're looking for an alternative to a traditional box spring, a bunkie board is a great option that's budget-friendly, light and easy to carry, and provides great support for your mattress. To find out more about what a bunkie board is, what type of bed it's best suited for, and what the difference is between a bunkie board and a box spring, Lifestyle Furniture will make it clear for you!
What Is a Bunkie Board?
A bunkie board is a thinner alternative to a box spring, usually made from wood or particle board, that provides support for a mattress.
A bunkie board provides support for a mattress, therefore prolonging its life. It is usually made from wood, plywood, particle board, or sometimes metal that is covered in fabric, and it's generally only about 2 inches in height, as opposed to the much bulkier size of a box spring. A bunkie board prevents a mattress from sagging, which is what would happen to a traditional mattress if it were only being supported by slats, and it's a great option for when you don't want your mattress to sit too high.
As the name suggests, bunkie boards were originally created for bunk beds at the beginning of the twentieth century. A box spring alternative was needed that wouldn't push the mattress up quite so high, and the bunkie board emerged. In the years that followed, it became a commonly used box spring alternative not just for bunk beds but for beds of all kinds, whether they had an upholstered, wooden, metal, or no frame.
Differences Between a Bunkie Board and a Box Spring
While there are similarities between a bunkie board and a box spring, such as the fact that both provide support for your mattress and therefore make it more comfortable, there are many differences between the two, starting with their appearance. A box spring is a fabric-covered wood structure, sometimes with coils, that has a standard height of 9 inches, while a bunkie board is a single sheet of material that's usually 2 inches high. A bunkie board is also much lighter, more portable, and easier to store than a box spring, and only weighs about 30 pounds depending on size and material, as opposed to the latter, which often weighs close to 100 pounds.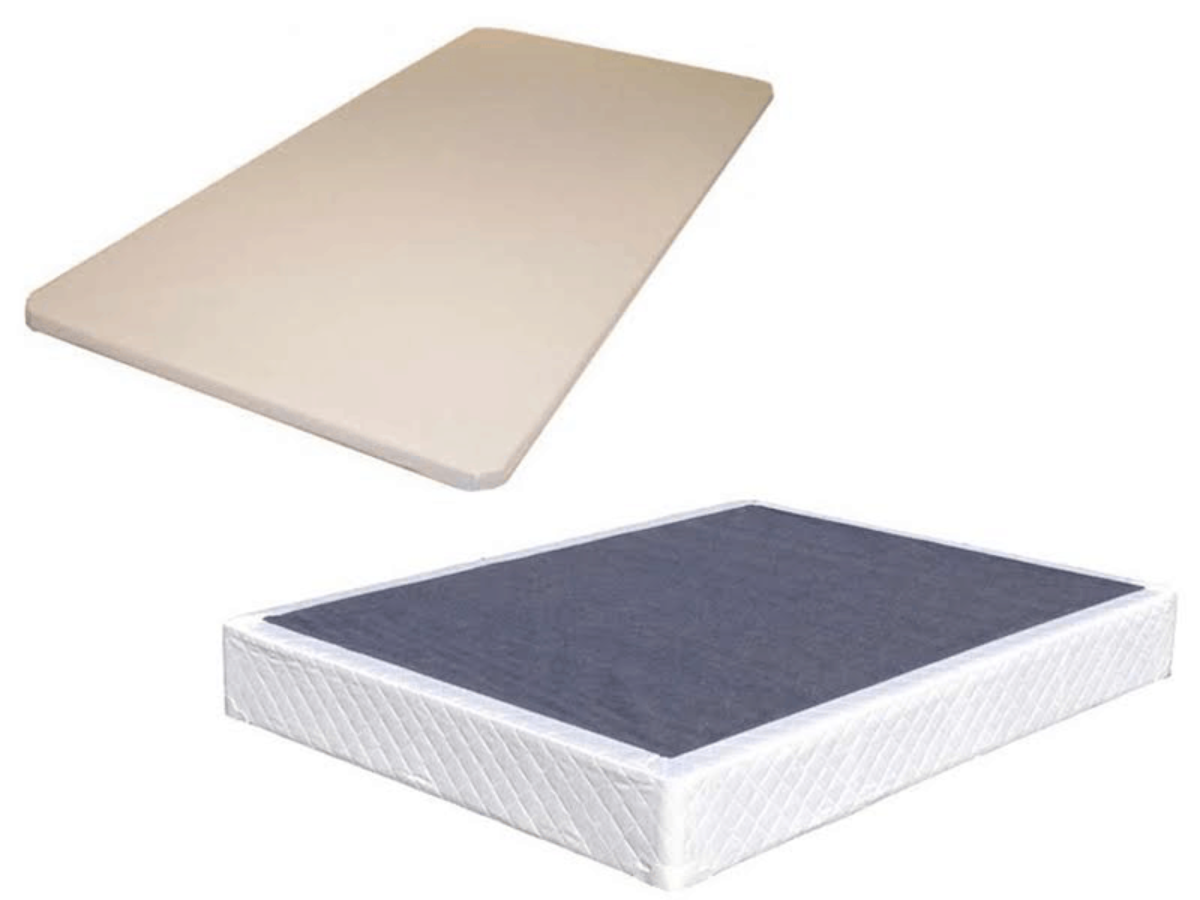 Bunkie Board
Usually 2 inches tall

Made from a solid sheet of material such as wood or particle board

Lightweight and easy to move

Less expensive

Doesn't absorb movement as well
Box Spring
Usually 9 inches tall

Made from wood, coils, and fabric

Much heavier

More expensive

Absorbs movement well

Can get squeaky over time
Why Use a Bunkie Board
There are some bed styles that are better suited to one mattress support system over the other, and one such example is a platform bed. A platform bed has a frame that sits lower to the ground than other beds, making the space between the bed and the ground about 12 inches. This style of bed tends to have a lower headboard, be it upholstered or wooden, so the thin profile of a bunkie board is perfectly suited for it, giving the mattress enough support to be comfortable and stable, but not blocking too much of the headboard with its height.
If cost is a factor and you're trying to choose between a bunkie board and a box spring, the bunkie board is the way to go, as it tends to be less expensive.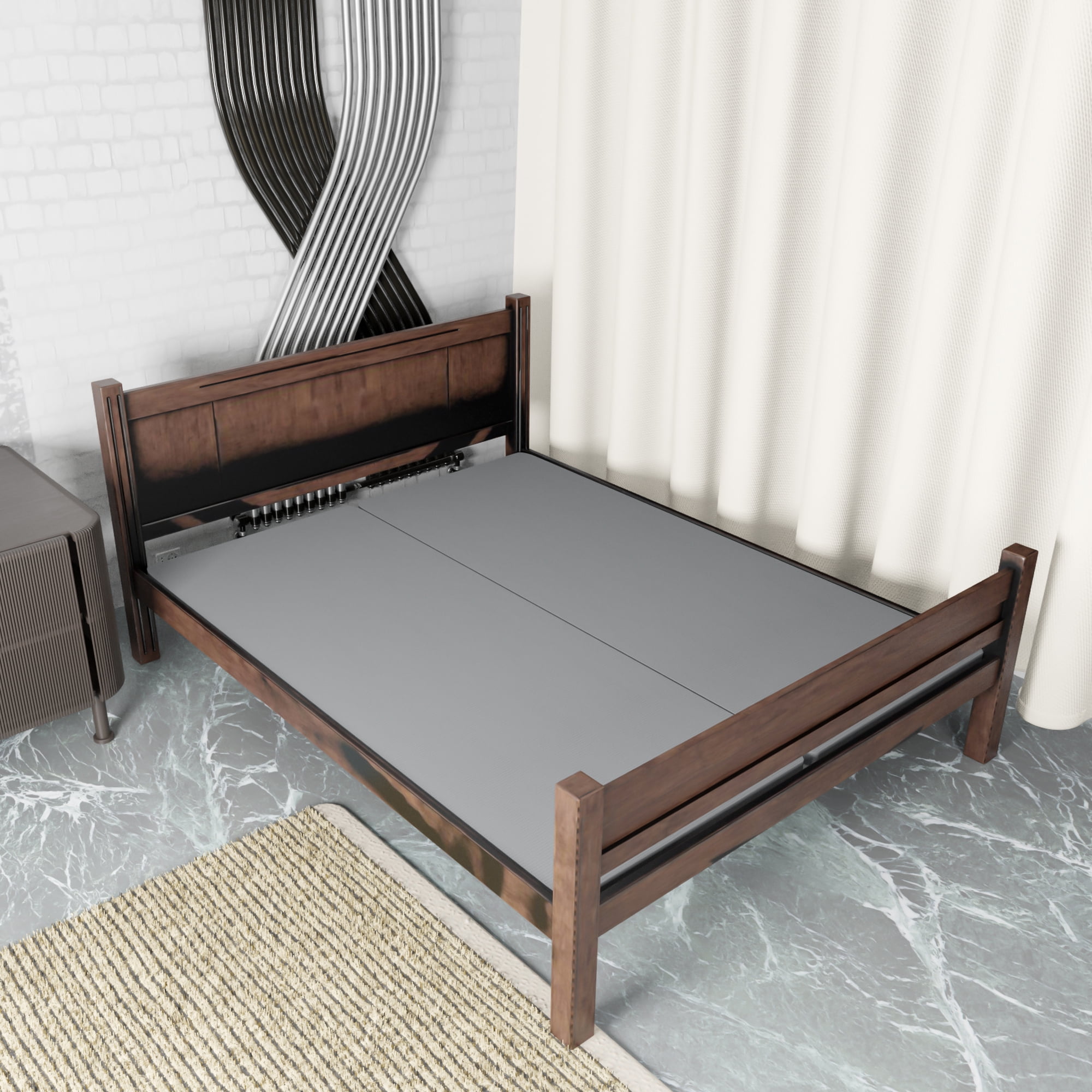 Older, traditional mattresses needed a box spring, but the more modern ones that are being produced today don't necessarily require one, giving you more options. Mattresses made from foam, such as memory foam ones, definitely benefit from the use of a bunkie board, because even though they don't need a box spring, the slats usually don't provide enough support and the mattress can begin to sag over time. Using the bunkie board as a barrier between the two provides necessary support, makes your bed more comfortable, and ultimately helps the mattress last longer.
Need a bunkie board at the moment? Visit Lifestyle Furniture now! Hot discounts are awaiting!