The Many Uses Of A Chest Of Drawers
A chest of drawers is a convenient place to store folded clothing. If you don't have a wardrobe, or if you just simply need more space for the items of clothing that you already have, a dresser can help. Maybe you've already taken over your partner's side of the wardrobe, and you still don't have enough room for your belongings. If that is the case, rest assured, you are not alone. Even when we make a conscious decision to purchase more sustainable clothing, and less of it, the amount we accumulate over time still seems to snowball. A dresser in a bedroom can solve this problem, but it can do so much more too! 
Feel free to click to image for shopping online!
Have you ever thought about this item of furniture's other uses? Narrow or wide, tall or short, a chest of drawers can be used for much more than storing clothing. And just because it was originally designed for the bedroom, doesn't mean that it has to stay there. It is a stylish item that can hold an array of household objects to help give you a cleaner, more organized space or it can be used as a statement piece to display home accessories such as vases, lamps, and candles.
But how else can I use my chest of drawers? Lifestyle Furniture hears you, well, you'll have to read on to find out below….
The Kitchen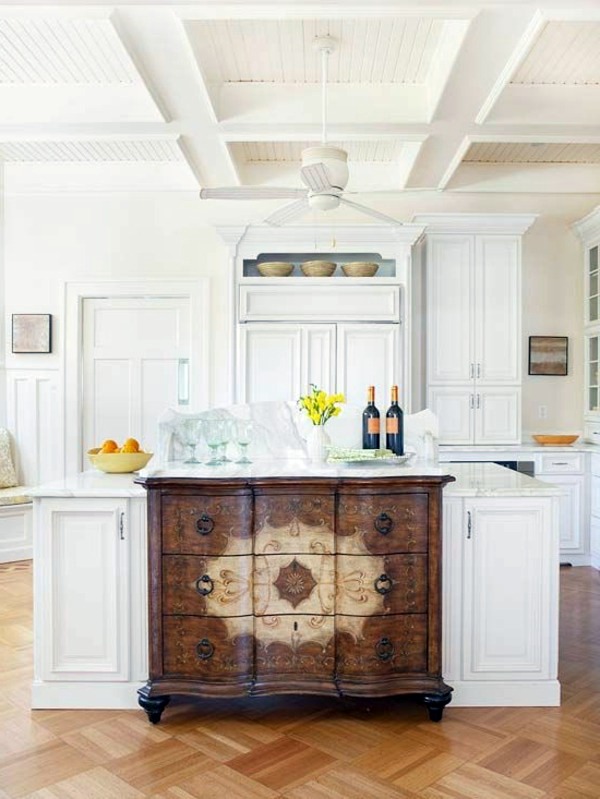 It might not be the first place you think of when deciding on a place for your dresser, but it can be a very useful piece of furniture in the kitchen area. A white chest of drawers could be the contrast to your bold-coloured kitchen cabinets that you never knew you needed. Style could be one reason why you might decide to include a dresser here, but there are many other uses and reasons to incorporate one into your decor.
Use a low chest of drawers as a kitchen sideboard. The top is ideal for serving buffet style if you are someone who hosts a lot of family events and parties.

A dresser can be used as a coffee station or coffee bar. These have become increasingly popular over the last number of years. Store your coffee machine, tea, and pods on top, and place spoons in the drawers.

A waist-high chest of drawers would make the perfect kitchen island. Use this as an additional food preparation area when chopping space is at a premium. You could also install hooks on the side of the dresser for storing utensils, towels, and pots.
The Dining Room
A sideboard is usually what we would usually place in the dining area, however, a dresser can serve a similar purpose.
Use a dresser as a storage area for dinnerware such as plates, bowls, cups, or even wine glasses.

A smaller chest of drawers in the dining rooms offers a place on its top to set up a tea serving area or a space for portioning out desserts.

Display a nice floral arrangement on its top or seasonal decorations of your choice.
The Living Room
In a relatively small amount of time, living rooms can become overwhelmed with everyday items. Whether that's children's toys, books, or even board games. A dresser can help to declutter your living room. A gray chest of drawers like the Atlas above is neutral enough in color to blend with a wide range of living room color schemes.
Store practical items or ones that you wish to hide away from view in a dresser. The closed drawers are perfect for this. Fill a chest with puzzles, games, art supplies, toys, or books.

Create a cozy, low-lit reading nook by placing a table lamp on top of a low dresser. Place a comfy armchair next to this to complete the look.

Place a small, waist-high chest of drawers between two chairs or at the end of your sofa to serve as an end table.

Use a longer chest of drawers as a console table placed behind your sofa. Be sure to use a dresser that's either the same height or lower than your sofa's back.

Turn a chest of any size into a bar. One of the drawers could be easily removed to fit a wine holder or rack.

A low, long dresser could also prove useful as a TV stand. The drawers can then be used to hold electronic devices or games consoles.
The Hallway or Porch
There is no need to rely on a mishmash of storage boxes and baskets in the hallway when you have a dresser. Again, it's a more organized area in which to store seasonal wear such as hats, scarfs, and gloves.
Create a more functional foyer with a dresser. Place your keys and mail on top of it while storing seasonal items and even shoes in the drawers.

Each family member could benefit from their own individual drawer close to the front door. Here, they can keep school supplies in one place while adults can store bills, tools, or electronics.

If placed on a porch, a dresser can lend itself to outdoor needs. Use as a serving station and storage for outdoor activities such as grilling utensils and placemats.
The Home Office or Study
A lot of people are working from home these days, especially now with the increase in Covid-19 numbers once again. Even without Covid-19, remote working has become part of a lot of our everyday lives. Make-shift offices and individual study spaces have become permanent in our houses. For those who have had to create their own version of an office without the appropriate furniture, you might benefit most from a multi-functional chest of drawers.
A dresser is the perfect storage area for work files and office supplies.

Remove the front piece of the top drawer. Now you have the perfect place to hold a keyboard. A printer could also be placed here.

If you use your office for crafts and hobbies, a dresser can be used to store painting supplies, sewing equipment, fabrics, or scrapbooking supplies.
The Bathroom
A bathroom is the one area in the home that can become neglected very easily. We see it as more of a functional room rather than a room that almost everyone who visits will see. With this in mind, it's important for everyone to create a stylish, private oasis and you can do that with a chest of drawers.
Use a chest for storing towels, toilet rolls, or excess bathroom hygiene products.

An old dresser that still has some life left in it can be repurposed to hold a vessel sink or drop-in sink. It's important that you choose a chest of drawers that will withstand the moisture and humidity in a bathroom, especially if you have a shower and bathtub.
To sum up,  what we can take away from this blog is that the beauty of a chest of drawers is that they can be used almost anywhere in the home. They can be moved from room to room without much fuss. Maybe you already have a perfectly good chest of drawers at home so there isn't even any need to buy a new one, in which case, good for you.
Just because an item is traditionally used in one room in the home, doesn't mean it can't be used elsewhere, as we have just proven. And this is true when it comes to garden furniture too.
Don't forget to take a look at Lifestyle Furniture's huge collection of chests in Fresno, California. Or you can take a look at our website here for shopping online.