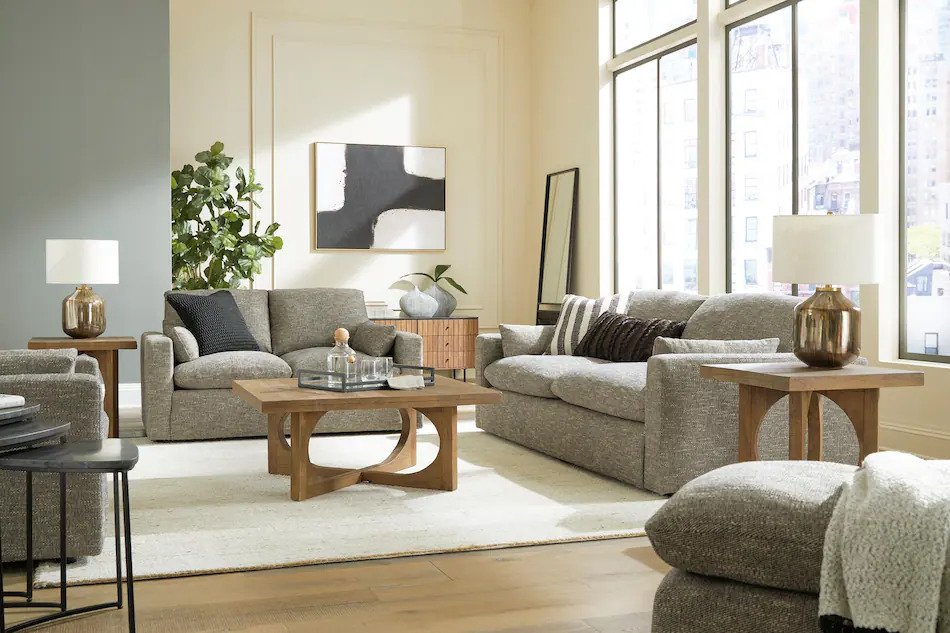 5 Decorating Tips Everyone Should Know
Quick and easy home decor ideas don't have to look inexpensive when you're on a budget. If your space is long overdue for a makeover and your schedule is jam-packed, we're here with ideas that'll help you transform your home in a way that works for you. You can put the days of feeling overwhelmed as you tweak your budget to fix one area while you neglect the rest behind you.
Every detail matters when you're giving your home an upgrade. Whether you want to swap the throw pillows on your living room sofa, add an accent wall in your powder room, or install new sconces in your dining room, it all counts toward your home's overall aesthetic. We tapped interior designers for quick and easy inspiration to refresh every corner of your space. All of these low-lift, inexpensive ideas can be done in a day. We sourced spaces for every design style and size home, so you'll be able to make an awkward corner into a cozy reading nook or breathe life into a guest room with eye-catching bedding.
Layer Your Rugs
Layer rugs to keep the texture and coziness going. It'll feel lavish underfoot coming and going. A linen canopy also adds depth and warmth to the neutral color scheme
Make sure that any rooms that act as a thoroughfare are fully covered by the rug you choose. When people are walking through, they shouldn't have one foot on the rug and one foot off. It's awkward, uncomfortable, and can lead to unusual wear patterns on both the rug and your flooring.
Decorate a Coffee Table
As the centerpiece of your living room, your coffee table decor is an opportunity to express your personality and style. The items you display there function like the accessories you pair with an outfit—they communicate who you are and what you love. Whether you're a minimalist or maximalist, there's a coffee table styling method to suit your interior design aesthetic and make your coffee table look cute
Practically anything can work as coffee table decor. Interior designers recommend incorporating some of your favorite treasures, whether that's your seashell collection or the book you're reading. Fruit (real or fake), design books, candles, and even your children's toys can look interesting when you display them thoughtfully.
Set Up a Cozy Reading Spot
Reading is one of life's great pleasures, and there's no better way to enjoy a book than in a cozy reading spot. Whether you're an avid reader or enjoy occasionally curling up with a good book, creating a dedicated space in your home can enhance your reading experience and give you a much-needed break from the hustle and bustle of average life.
The key to a cozy reading spot is comfortable seating. Look for a chair that's supportive but also plush enough to sink into for a few hours. Ensure it's in a fabric that feels good against your skin, such as cotton or linen.
Opt for Statement Art
We all know that art adds allure to any room. All you need is a little creativity and will to brighten up your home with wall art.. Make a simple wall a little more exciting with oversize artwork. When you're choosing a print, you want to be sure it's not just something that you like. You need to ensure that the wall art matches the mood and aesthetic of the room. Choose large-scale photography or something abstract and vibrant to really make a statement.
When you're picking out wall art, make sure that you choose a starting point instead of just putting the wall art up at random.
If you don't do this, then it will give your interior design a very cluttered sort of feeling, even if you don't actually have that many decorations.
      5.Spruce Up the Entryway
The first thing anyone will see when stepping foot in your home? Your entryway. So spend some time and effort making that first impression count.
If you don't have a grand foyer—or you do but it needs some love–introduce a small console table. For a formal yet modern aesthetic, opt for a traditional table and then hang modern abstract art above it