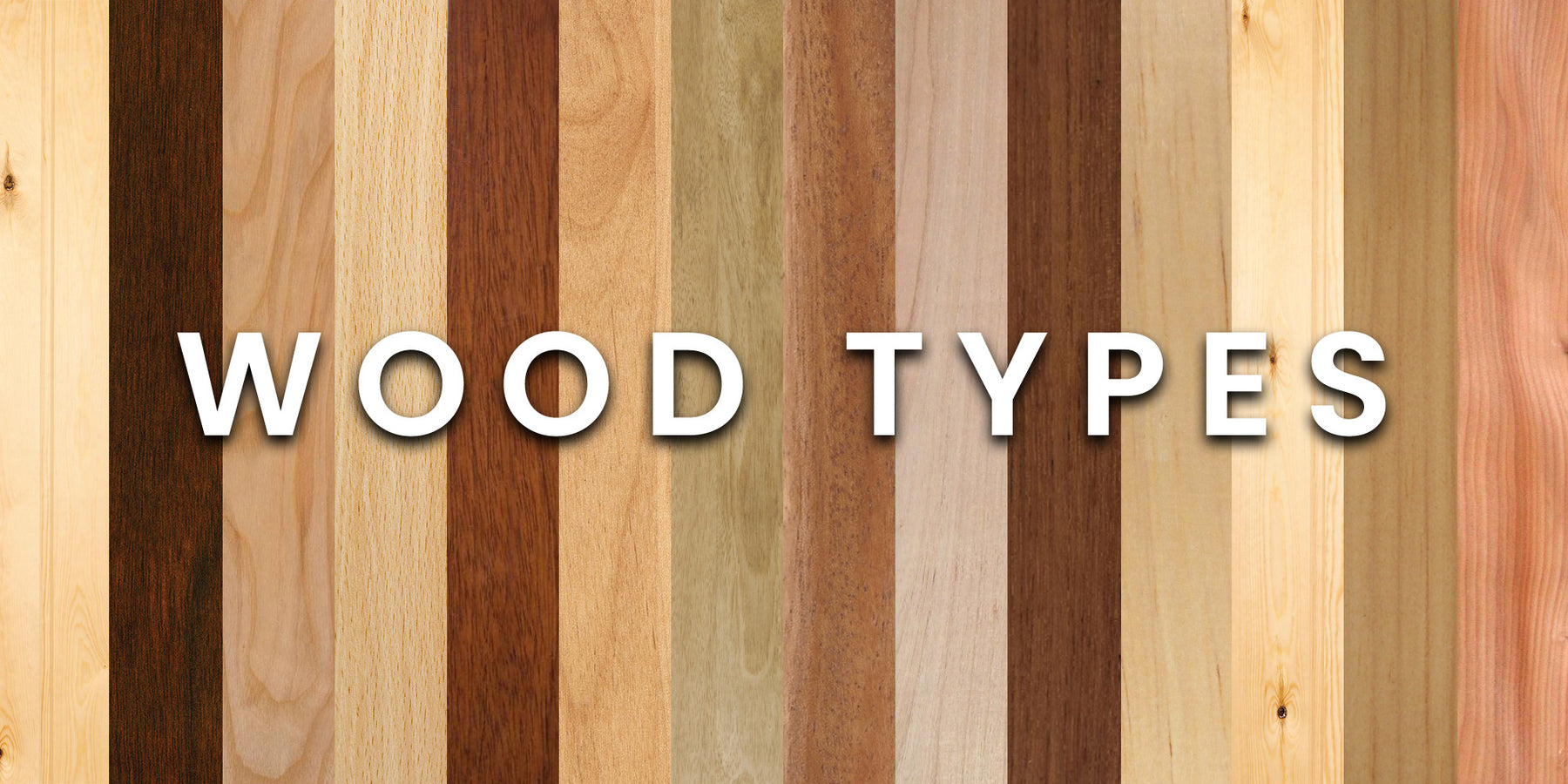 The Pros and Cons of Different Common Types of Wood for Furniture
What wood should you use for your furniture? You are most likely to know that this question isn't as simple as it seems, especially if you are in the process of furnishing your home. The answer is dependent on expected usage and your budget. The process used to create the piece is another factor – in addition to the quality and wood type used in a furniture – that greatly impacts the quality-level of the wood furniture you are considering. This blog hopes to educate you about the kinds of common woods used in furniture-making as well as their pros and cons.
1. Pine
Pine is an inexpensive, lightweight wood that can be yellowish or whitish with brown knots. It's often used for rustic pieces, like farmhouse-style tables.
Pros: Pine wood is low-cost, and it takes paint well, so it's great for kids' furniture. (The same holds true for birch and poplar.) Pine develops a nice, rustic patina from age and use, and it resists shrinking and swelling.
Cons: Pine is a softwood, so it's prone to scratches and dents.
2. Cherry
Cherry is a hardwood with a fine, straight grain that ranges from reddish brown to blond. It is often used for carved chairs but also shows up in clean-lined Shaker-style tables and cabinets.
Pros: It's easily shaped, and it polishes well. Unstained, it has a rich, beautiful color.
Cons: Cherry wood is expensive. Sometimes the color darkens with age.
3. Maple
Maple is a creamy white hardwood that sometimes has a reddish tinge. One of the hardest wood species, maple is often chosen for heavy-use items, like dressers and kitchen cabinets.
Pros: Maple is affordable and ultra-durable. It can take a beating and look great for years. Because it takes dark stains well, maple is often stained to mimic a pricier wood, like cherry or mahogany (which is a controversial pick itself because of deforestation in the regions where it's harvested).
Cons: If maple is not properly sealed first, the staining can look blotchy.
4. Oak
Oak is a hardwood that tends to be very grainy. There are two varieties: red oak, which ranges from light brown to pinkish red with a swirling, waterlike pattern, and white oak, which has a tiger-stripe grain with yellow rays and flecks. Oak is often used in pieces made in the Arts and Crafts or Mission style.
Pros: Oak wood is very durable and often cut in a way that makes it resistant to warping. Because of its visible wavy grain, it has a distinctive look. A clear finish nicely highlights the grain.
Cons: Stain can overly darken and exaggerate the grain, so it can end up looking two-toned.
5. Walnut
Walnut is a straight-grained hardwood that ranges from chocolate brown (when it's from the center of the tree) to yellow (from the outer portion of the tree). A top pick for head-boards, ornate antique-style dining tables, and mantels, walnut is typically clear-coated or oiled to bring out its color.
Pros: Walnut is a very strong and stable wood that can take intricate carving. The color can be beautiful.
Cons: Some may not like the variation from dark to light that's sometimes found on a single wide board. Walnut is also one of the more costly woods.
In a word, you really can't go wrong if you choose wooden material for your furniture due to its beautiful, versatile, dynamic and tough as nails. With the right care, it can last for generations because timber is timeless! Stay tuned for the next blog which is about ways to maintain wood furniture. Finally, our store provides lots of wood furniture in several types listed above, don't forget to give it a look!