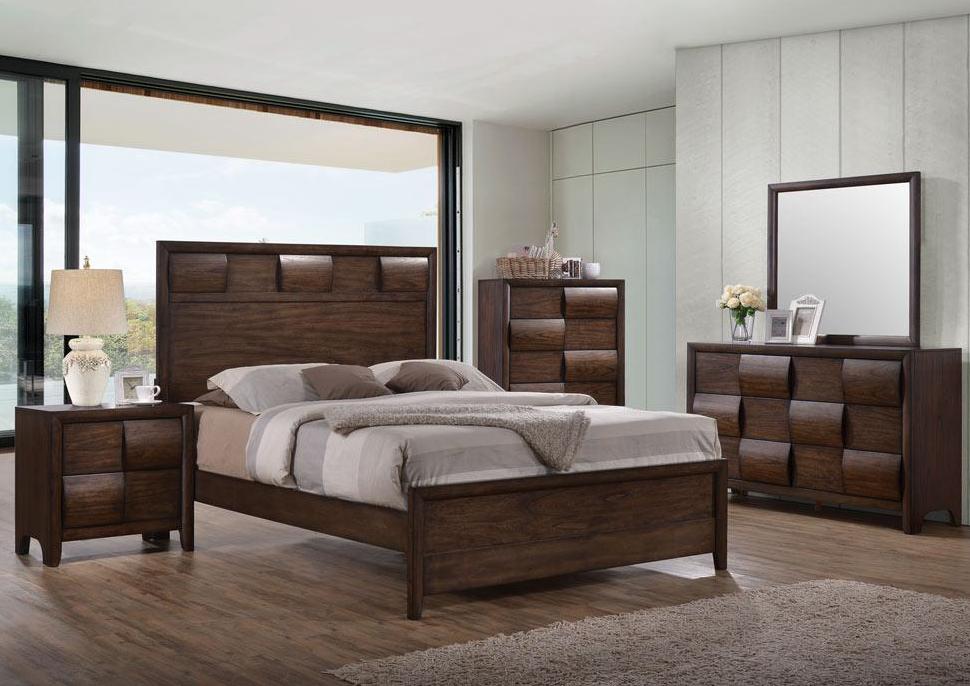 Interior Decoration Tips for Furnishing a New Home
Moving to a new home is one of the most exciting moments in life. When it comes to making your new house a home, it's crucial to know which furniture you should choose. From the living room and dining room to the bedroom and beyond, understanding how to choose furniture for your new house will make everything easier. Explore some possibilities here and discover how you can find furnishings that will make your new house a wonderful place to be for years to come. Click to the images of the blog if you find out that piece is perfect for your living space.
Ensure That Your Living Room is Comfortable and Inviting
Since you'll probably spend most of your time in this space, look for living room furniture that's not just beautiful, but also functional. If your living space has the room, consider a sectional sofa so you'll have plenty of seating for lots of people. If you want to evoke a sense of luxury, bring a gorgeous chaise into your living space.
Reclining chairs and loveseats add a comfortable place to lounge and read your favorite book or watch TV. Speaking of entertainment, a TV console or a large entertainment center helps to create a focal point that you can group your furniture around.
Measure your new living room before you pick out furnishings for this space. As you look at how to choose furniture for your new house, consider a matching set that includes a chair, sofa, loveseat, and tables. A complete set makes everything easy and you won't need to worry about coordinating separate pieces.
For tables, try something that has plenty of storage space like extra drawers, cabinets, or hidden shelving. A storage bench or ottoman is another great option for your living room. Storage pieces make it a snap to clean up and keep your brand-new living room beautiful and organized. Whatever you choose, try to buy furniture that reflects your unique style and personality.
Elevate Your Dining Room with Furniture Made for Entertaining
If you love to entertain guests, look for dining room furniture that makes eating and spending time together a comfortable affair. Upholstered dining chairs will ensure that everyone is comfortable as they dine and have discussions. For a casual and laid-back dining space, consider a tall pub table and a set of matching barstools or counter-height seats.
If your living room is short on space, look for an expandable dining room table. These tables can be extended to accommodate more guests and then you can easily return them to their original, smaller size when everyone goes home for the night. Smaller dining rooms are also a great place for a simple bistro set.
Dining benches can be another excellent choice for your new dining room. A dining bench creates a casual place to sit at the table, and they're perfect for households with children since they can seat several people on one end of the table.
Other options for your dining room include storage cabinets or bars. This furniture is a fantastic way to stash items like your favorite dinnerware and glasses neatly nearby. When you're ready to set the table, simply open your dining room cabinet and grab what you need. A bar in your dining room will help to make mixing and serving drinks easy and fun.
Design a Bedroom That's Peaceful
The bedroom in your new home should be a place of peaceful retreat. To make this space calming, look for bedroom furniture that has soft tones like white, light brown, or gray. A king-size bed will give you plenty of room to stretch out, and a queen-size bed is a great choice if your bedroom doesn't have the extra floor space.
Choose a matching dresser and nightstands so you have a handy place for convenient storage. Hang a beautiful mirror over your dresser that will help you prep for the day ahead. If you prefer a mirror that's a bit larger, look for floor-length mirrors that will provide you with a head-to-toe reflection.
A great way to elevate the look of your new bedroom is with a stylish bench. Bedroom benches look gorgeous at the foot of your bed, and they also give you a place to sit down and put your shoes on in the morning. Storage benches offer extra space to hide pillows and blankets away.
If the bedroom in your new home is large, add an ottoman for a fantastic place to relax and hang out. A stool is another excellent choice for bedrooms. You can use your stool to sit at a vanity or move it around the room wherever a quick seat is needed. Don't forget to finish the bedroom by choosing a comfortable, supportive mattress and colorful bedding to give your room a pop of personality.
Get Help from an Interior Designer
Designing a home can be an intense experience, which is why you might need a little help. Consider talking with a professional interior designer who can help you plan out your space and choose furniture that will make your home functional and beautiful in one.
When you use interior design services, these professionals can show you how to choose furniture for your new house that you'll love. Make sure you show them the current layout of your home and any measurements you can provide. A skilled designer can easily help to make your dreams and transform them into reality!
With the right furniture and some imagination, finding furniture for your new house can be a fun, exciting event. While you definitely want every piece you choose to be stylish and beautiful, don't forget to factor in other things like quality and comfort.
Storage furniture will give you two functions in one, and it's a good option if you need to keep certain rooms neat and tidy. Make sure you use interior design services that can help you with your vision. These professionals have the background and knowledge to make sure that every piece of furniture you select will be something you absolutely love.
And most importantly - have fun! Moving into a new home does have its worries and stresses, but make sure you take a moment to think of the home you're creating for you and your family; it's a space to make new memories during mealtimes, Christmas dinners, and snuggling up on the sofa.
Browsing our website right here for high quality furniture and home decor inspo. Or you can experience yourself by going to our store at 21 E Shaw Ave, Fresno, California with the best prices in town. Get in touch with us if you want more information about the furniture.