Time to Get Your Dining Room Ready for Thanksgiving
Gathering around the dining room table with the people you love most on Thanksgiving is one of the highlights of the holiday season. Of course, anyone who has hosted Thanksgiving in their home knows that these special memories don't happen by accident; they're thoughtfully planned out ahead of time. Taking the time to think about how you'd like the holidays to unfold this year can help the season feel more joyful and stress-free for everyone, especially you! Check out these tips from the pros  to plan now, so it'll be all gravy come Thanksgiving and beyond.
Consider Your Dining Room Table…Now
If you need a reason to upgrade your outdated dining room table, hosting a holiday meal is it! Of course, waiting until the week that your guests are set to arrive is probably not the best choice. While you may expect to walk into your local furniture store and find the perfect dining room furniture for your home, this isn't always possible. You may have to order a dining room set rather than purchasing one off the furniture showroom floor. This can mean waiting a few weeks for it to be produced and delivered. Because of this, it's important to give yourself time to make sure that your family has somewhere to sit when it's time to dine.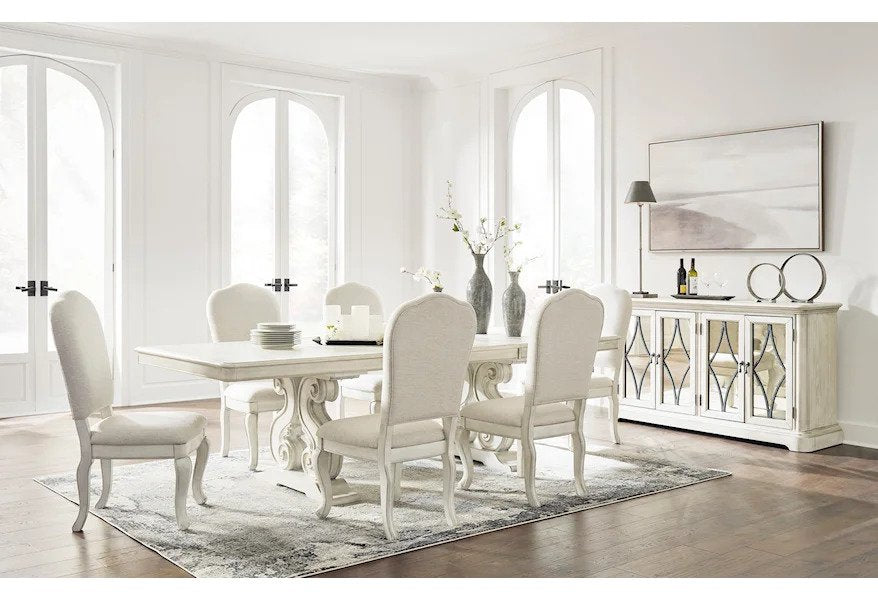 Along with choosing a dining room table that will look great in your home, don't forget to consider its practical features as well. Is the table you have in mind large enough to accommodate your family? Does it complement your current home decor? Is it within your budget? Is it made of quality materials that will wear well over time? To make finding the right dining room table as simple as possible, don't hesitate to ask the trusted design team at Lifestyle Furniture.
Narrow Down Your Guest List… Now
One of the most important factors to consider when planning any dinner party (Thanksgiving included) is how many people you will be hosting. Don't wait until the last minute to confirm whether or not everyone on your list will be able to make it. Narrowing down your guest list in advance is the best way to make sure that there's enough food, space, and furniture for everyone. Do you need to add the leaf to your dining table so your guests have enough elbow room? Does everyone have a comfortable chair to pull up to the table? If you're planning to replace your old dining room table, why not keep things easy by investing in a matching dining set that comes complete with chairs? Ask your Lifestyle Furniture design expert to recommend sets with comfy chairs, so that your dining room will feel as good as it looks.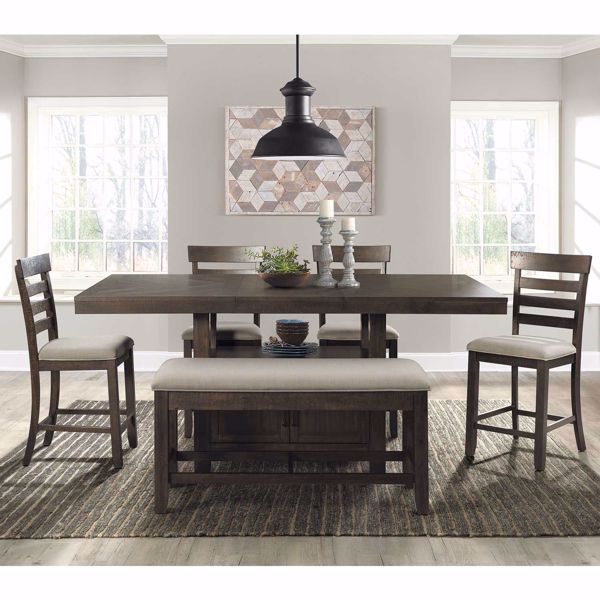 Start Dishing… Now
While your dining table and chairs will no doubt be the star of your Thanksgiving Day arrangement, incorporating a serving piece or two can certainly make your entertaining experience more functional and attractive. Buffets, hutches, and consoles are all practical furnishings to add to your dining room that will come in handy at any time, but particularly when entertaining a crowd. The holidays are about feasting on your favorite foods, which means you can expect a variety of plates, platters, and bowls that will take up a lot of space wherever you plan to display them. Why squeeze these items on your kitchen counter or dining room table when you have designated a specific place to arrange your favorite recipes in style? If you know you could benefit from some extra serving ware but aren't sure which piece would work best in your dining room, stop into Lifestyle Furniture to check out our selection of quality buffets, sideboards, and other dining room furniture.
Undertake a Thoughtful Home Audit… Now
Your Thanksgiving guests won't only be hanging out in your dining room; they'll also undoubtedly find their way into your living room, kitchen, and guest room. Whether you're expecting to host two people or twenty over the holidays, you want to make a good impression with living spaces that are both beautiful and comfortable. This means that you'll need to do a thoughtful home audit of every area which you plan to entertain guests.

If you've been contemplating a new furniture purchase or tackling a much-needed decorating project, now is the time to act. Browse through Lifestyle Furniture's social media sites to find the inspiration you need to get started on revamping any room in your house, big or small, then stop by our store to bring your visions to life long before your holiday guests arrive. When the doorbell rings, you'll be so relieved to welcome them in to find a stylish new sectional, a comfortable mattress, and more.
Prep Your Dining Room for Thanksgiving with
Lifestyle 

Furniture

If you get started early, you can create the backdrop for wonderful new memories and a beautiful dining room that's ready to enjoy all year long and year after year. By taking the time to consider your number of guests, the space they'll need, and, most importantly, the furnishings that can pull your Thanksgiving together, you'll be well on your way to making this the best holiday season yet.

The experienced team at Lifestyle Furniture is here to help your Thanksgiving planning process go as smooth as possible. Check out our extensive dining room furniture, including sets, tables, chairs, buffets, and more, online and in-store to find everything you need to create a space that's as lovely as it is comfy. We look forward to helping you get the most out of your home all year long!