Japandi - The Interior Trend You May Interest
Japandi, if you haven't already guessed from the title, is an interior design trend that's taking the world by storm. This recently invented interior style blends the minimalism of Japanese design with the functionality of Scandinavian decor. It might seem like an unlikely pairing at first, but somehow it seems to work and work effortlessly at that. In fact, both have more in common than you might think. In this Lifestyle Furniture blog, we will discuss their commonalities, provide an exact definition of Japandi and so much more. Keep reading to also discover how you can bring this on-trend interior trend into your home.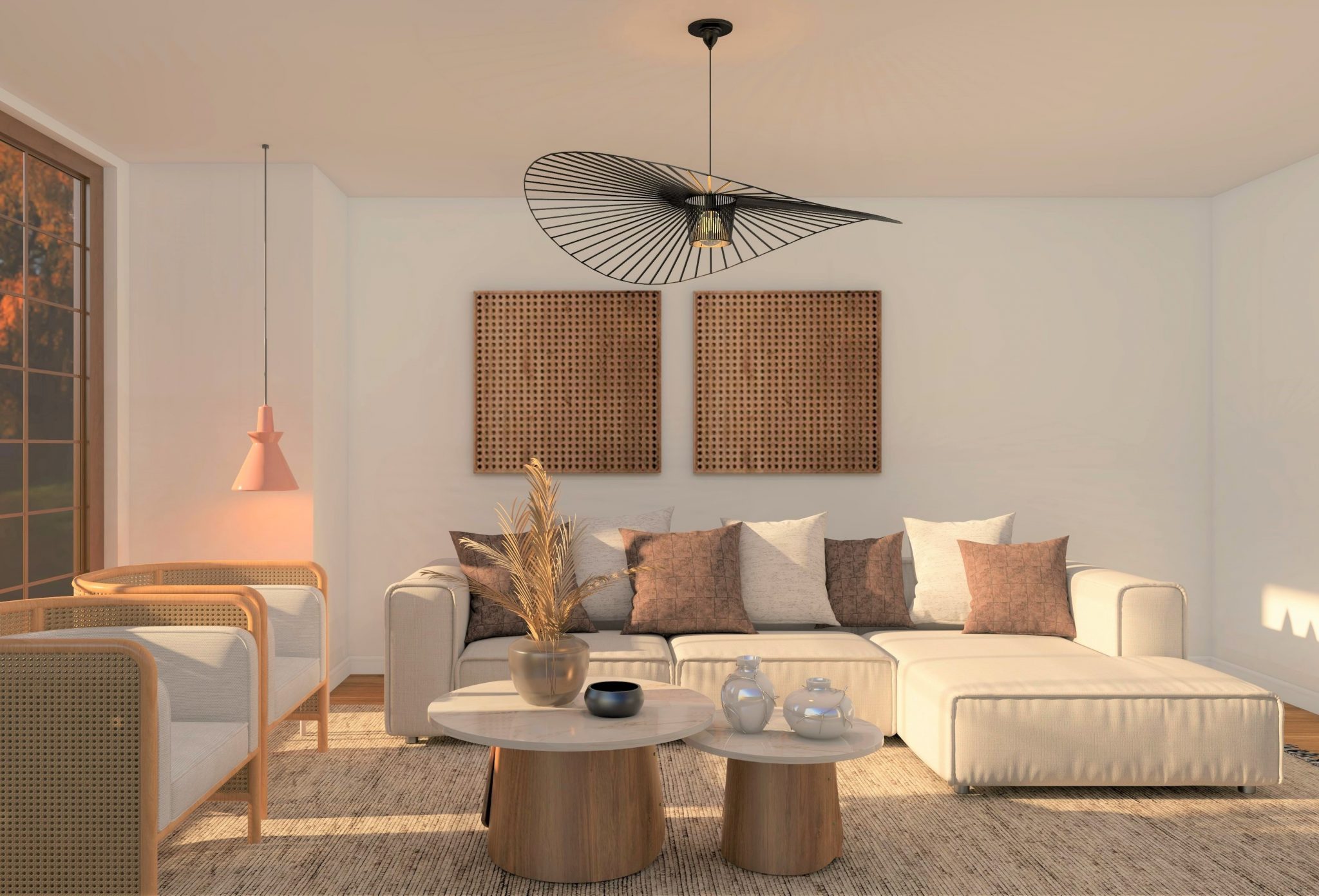 What Is Japandi?
The word "Japandi" is a combination of two words - Japanese and Scandi. This word accurately describes this interior trend because it combines two of the most popular interior design styles -  Scandinavian and Japanese. At first glance, it might seem wrong to pair these two together because they are not only far away from each other geographically, but they're also radically different in terms of architecture, lifestyle, and climate. However, they do have a commonality, their aesthetics both focus on simplicity, natural elements, and most of all, comfort, so it's no surprise that we are seeing more and more designers combining the two looks together. 
In short, Japandi is primarily influenced by the Japanese philosophy of Wabi-Sabi, a way of life which values slow living, contentment, and simplicity, as well as the Scandinavian practice of Hygge, which embraces coziness, and well-being. 
What Is The Japandi's Look?
When it comes to choosing colors to reflect the Japandi style, keep it natural. Opt for neutral and muted tones. Think beige, sand, cream, taupe, stone, and oatmeal. Try to avoid anything too bright like a stark white shade. In theory, nothing should really dominate the area. Ultimately, you are aiming to create a harmonious and calm environment. If you find these colors to be a bit bland for your liking, you could also add a contrasting color. For this, we suggest picking Scandi shades such as pale pink, blue, green or gray. Alternatively, you could add some richness with a darker accent color as we have above.  Just look at our black console table and dark gray armchair above. 
A key component of the Japandi style is the materials you use to represent it. Light-coloured natural fibers and sustainable materials such as rattan, bamboo, cotton, hemp, and paper are ideal. For visual interest, you could try mixing in some cool metals too or darker wooden tones for contrast.
How Can I Bring Japandi Into My Home?
Stick with the colors and materials listed above to help represent Japandi in your home. There are a number of other elements that you also should consider when bringing this on-trend style into your home.
Keep home accessories to a minimum. Japandi is all about having zero clutter. Try to stick with the "less is more" motto when styling. Invest in a few stunning pieces that will stand the test of time. Cheap, home goods retailers should be avoided at all costs. Instead, prioritize those that value quality and long-lasting pieces - such as Lifestyle Furniture for example. Choose home accessories that can easily transform the feel of a room and make it feel cozier without adding any unnecessary clutter. Mirrors, picture frames, wall art, table lamps, vases, and rugs can all have the desired effect when kept to a minimum.

Plants are a great way to include that "natural element" into your Japandi-inspired home. Plants bring nature indoors and make a space feel more welcoming to visitors. They will soften minimalist interiors and their added benefit is that they improve air quality which is perfect for emulating that healthy Scandinavian air. To reference the Japanese influence more, consider including a bonsai tree.



Use different textures and fabrics to add some warmth and interest to your Japandi interior. The Japanese are known for their use of exquisite patterns. Invest in throws, curtains, cushions, and tableware in indulgent textures to add vibrancy. This again perfectly reflects Hygge because it is all about warmth and coziness.

Rugs are extremely important too! Find a large subtly-patterned rug made from natural materials to lay next to your sofa in the living room.

Japandi is all about low-key lighting. After all, the perfect complement to a minimalistic interior is some beautiful and sleek lighting. Make sure your rooms are softly lit to encourage a peaceful feeling. Include industrial lights to represent the Scandinavian vibe or bring in some hand-crafted, retro pendants in copper tones to add contrast and elegance.

Don't be afraid to mix and match either. Yes, bamboo and rattan are the obvious choices for furniture when representing the Scandi side of the Japandi decor, but that doesn't mean that you can't also include wooden elements from Japan. In Japan, it's more common to have stained or painted wood with curved furniture. To increase visual interest, use both dark and light kinds of wood that work well together.

Why Choose Japandi?
Japandi is sleek, modern and bang-on-trend for 2022 after first emerging last summer.

The Japandi trend is not all about "in one season and out the next". It's timeless and will never go out of fashion.

Though Japanese and Scandi decor isn't new, the combination of the two is sure to be a rising trend over the next few years.

Because it's stunning….need we say more?
So, are you going to bring Japandi into your home? Come to Lifestyle Furniture in Fresno, CA to find your perfect furniture.