How To Place Big Sofa in Small Space
There are plenty of reasons to invest in an oversized sofa. Along with providing an eye-catching focal point for any living room, a big sofa can provide an inviting spot to entertain guests or relax with your loved ones. Of course, if the room that you plan to incorporate a large sofa is on the small side, you may be wondering if it's even possible or practical to do so. The answer is yes! Check out these simple tips from Lifestyle Furniture to make the most of your big sofa in a small space.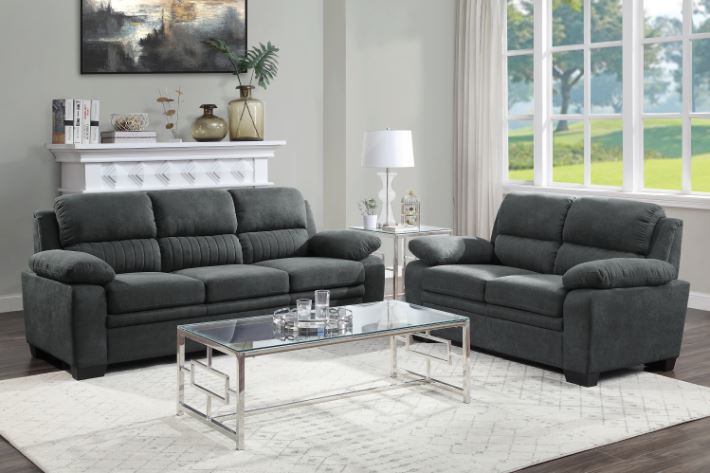 Measure, Measure, Measure
Perhaps the most important step to decorating a small space with a large sofa is to make sure that it will fit comfortably. Before purchasing a sofa that you love, it's best to break out your tape measure. Taking the time to measure both the sofa and the space where you intend to position it will not only let you know whether or not the piece will fit in the room but if it will work well within it once it's there.
Be sure to consider other size factors, such as the surrounding furnishings and decorations in the room, as well as how much walking space you'll need. Don't forget to also measure any doorways, staircases, and halls that your sofa must pass through to get to the space. It won't matter if your large sofa will fit in a small space if it can't fit through the door.
Don't Block Entrances
Even though the idea of a big sofa in a small space may sound (at first) like a recipe for a decorating disaster, it needn't be! Just keep a few basic rules in mind. One of these rules is to keep the entrances into the space open and free of obstructions. No piece of furniture should ever prevent people from freely moving into and out of the room, including a large sofa. Making sure that the entrances of the room aren't blocked isn't only practical, but it's also an effortless way to help the space feel bigger, brighter, and inviting, which is especially important for rooms where space is limited.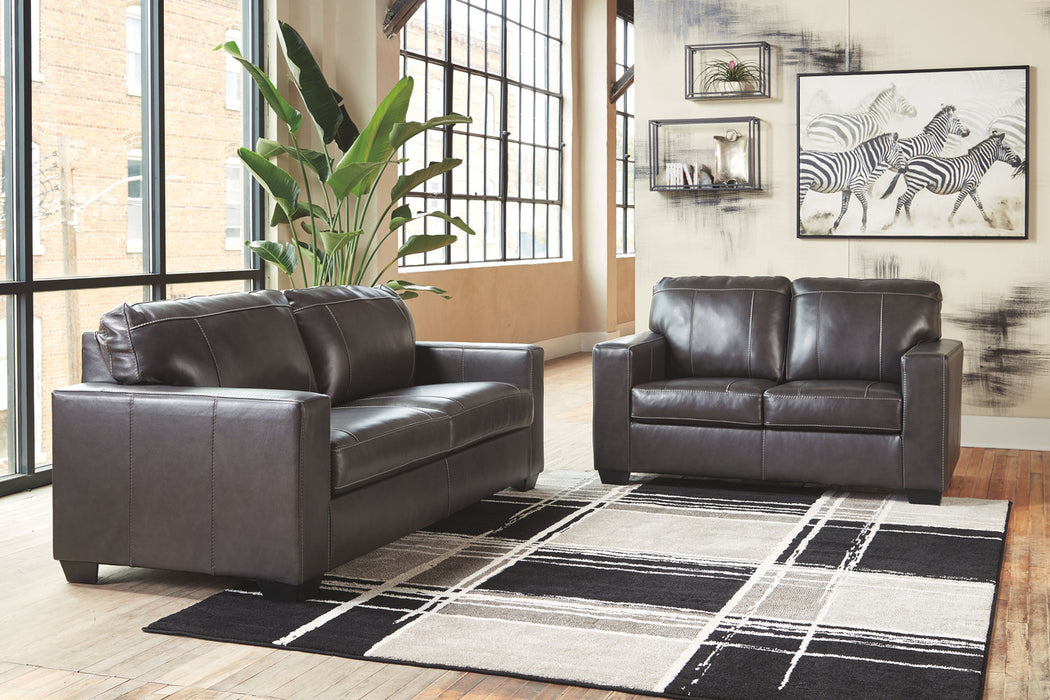 Stay Away From the Wall
In rooms that are on the smaller side, it's normal for homeowners to be tempted to push their furniture against the walls. This comes from the idea that opening up space in the middle of the room will make the area appear bigger. The truth is, however, that this isn't always the case. On the contrary, moving bulky furniture away from the walls in a small room can actually help it feel more spacious and better utilize the space that's available. Likewise, it can keep windows and doorways open. As we already know, open windows and doors can let in much-needed natural light and ensure that entering and exiting the room is convenient.
Don't Waste Space
If you can't get around pushing your large sofa up against the wall in your small space, using every inch that's available becomes particularly important, including corners. The good news is that utilizing space that would otherwise be wasted can be easy with the help of a large sectional. Sectionals work well in small rooms because they can be pushed into corners to ensure that every area of the space is functional while providing plenty of space for your family and guests alike to relax.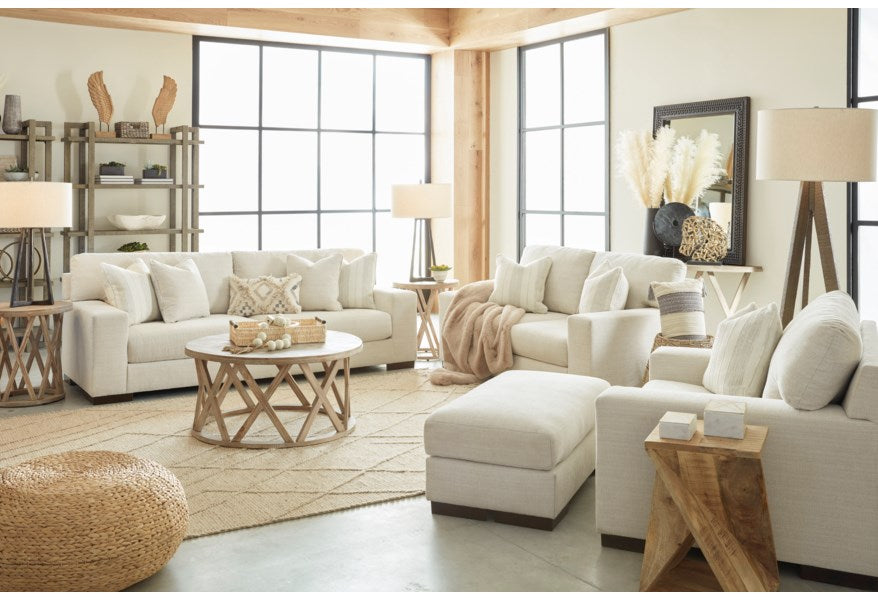 Choose a Neutral Color Palette
Just because a room is small doesn't mean that it can't be decorated in a way that allows it to feel both stylish and comfortable. Along with the size of the furnishings brought into the room, the color scheme that you choose to use within the space can make all the difference in how it looks and feels. For instance, filling a small room with pieces that are brightly colored or dressed in busy patterns could make it feel cluttered or even smaller. On the other hand, a neutral color palette can help open the room up and give the illusion of space. With this in mind, it's a good idea to choose a neutral sofa, such as one that's cream or tan, rather than a colorful one to enhance its overall appeal.
Don't Go Overboard
Let's face it. When a large sofa is placed in a small living room, there simply won't be a ton of extra space to bring in a variety of furniture, accessories, and decor. While you may love the idea of adding side tables, bookshelves, and other family room go-to's, doing so may prevent you from achieving the visually appealing end result that you have in mind. Rather than decorating your small room with an assortment of pieces that could make it look messy and feel crowded, remember that less is more, especially when working around a large sofa. To make the most of your small space, consider which pieces are absolutely necessary. Anything that isn't serving a specific functional or decorative purpose can be removed. You may be surprised by how inviting the room feels when you use fewer pieces to make a bigger impact.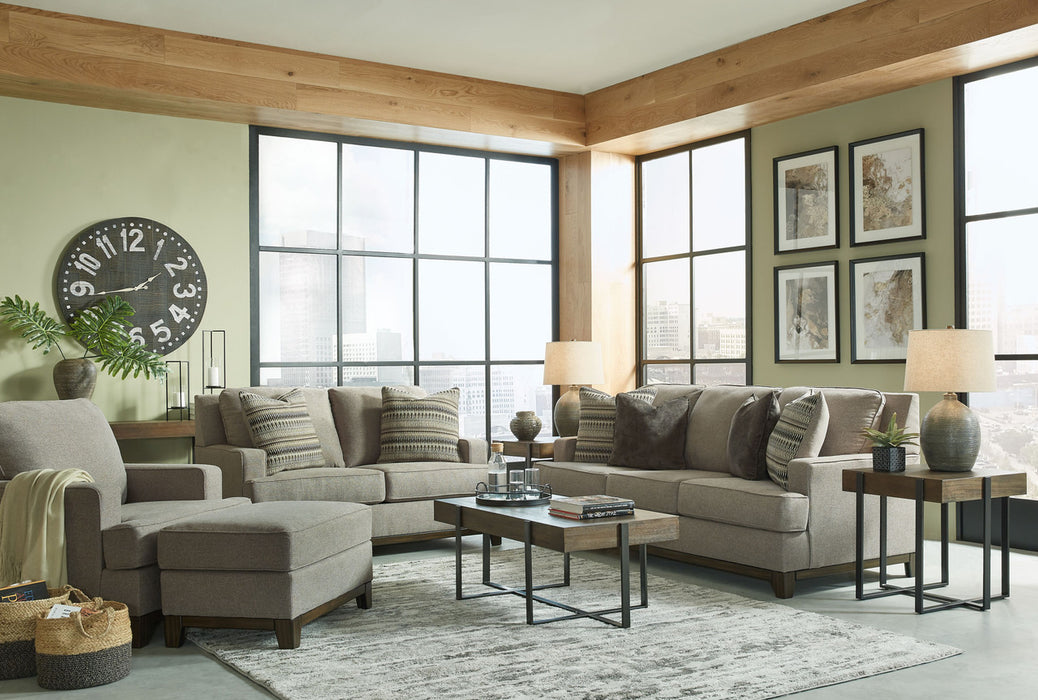 Large Sofa, Small Space? No Problem
You don't have to be an interior designer to create living spaces that look like they were curated by one. Sometimes, all it takes to get your creative juices flowing is a bit of inspiration. If you'd love to create an intimate and cozy yet stylish and contemporary vibe with a large sofa in your small space, Lifestyle Furniture is here to help. Visit us online or check out our social media sites to find a variety of tips, examples, and quality living room furniture that can help make your vision a reality. We can't wait to show you how simple creating the home of your dreams can be!