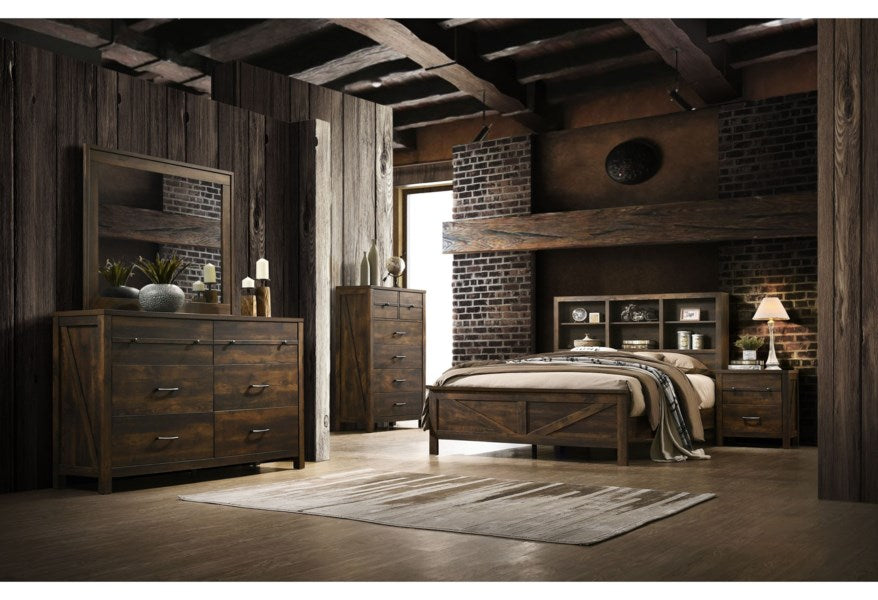 Decluttering Tips for Every Room in the House
Clutter isn't just an annoyance; it can actually have a negative impact on our mental health. That's why one of our favorite spring cleaning ideas is to declutter and organize your home. Lifestyle Furniture here will give you some decluttering tips that can help you get started.
Buy the Right Furniture for the Job
Not all furniture is created equally, so make sure your furniture is working for you. If you like to hang your clothes but don't have enough closet space, for example, an armoire might give you the extra space you need so you don't end up with piles of clothes throughout the room. If you can't seem to contain the clutter in your living room, on the other hand, you may require an entertainment center with drawers and cabinets to hold your television, rather than a more open TV stand. Think about your needs and preferences before buying your furniture so you can make sure you get the most out of it.
Designate a Place for Clutter
We believe that decluttering tips should reflect what we're actually capable of doing, and for most people, zero clutter is just a pipe dream. That's why you should try designating a specific space for clutter that doesn't yet have a home. While the goal should be to get every item in your clutter pile into a designated spot in the house, it doesn't have to happen right away. You might, for example, store recently ordered products in a clutter pile until you have the time you need to figure out the best location for them in the long term.
Place Organizational Items Wherever Piles Emerge
Almost every home has a few places where clutter piles always emerge. Maybe it's on an entryway shelf where people set down items when they come in the door or at the bottom of stairs where you place things your kids need to take up to their room. Use these piles to determine where organization items are needed and then find the right storage items for that space. You might, for example, put a decorative box on the entryway chest to hold your wallet, keys, and any other small items piling up in that area or a basket on the stairs that holds items that need to be moved from the first floor to the second floor.
Take Advantage of Storage Furniture
The right storage furniture can help get rid of clutter in your home by presenting an easy and convenient place to store items. You might, for example, use a storage bench to store shoes in an entryway, toys in the living room, or extra blankets and towels in the bedroom. Some beds include built-in drawers, built-in shelves, or an underbed storage drawer to help contain your bedroom, which can be especially helpful if you're decorating a small space. And there are plenty of cabinets, chests, buffets, servers, and bookcases to help keep things organized throughout your home.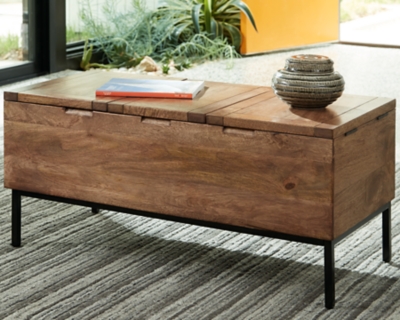 Make Use of Vertical Space
When it comes to decluttering tips, utilizing vertical space is often overlooked. Whether it's a bookcase, an etagere, a hutch, or shelves, there are plenty of ways to take advantage of any empty vertical space in the room. Before you get started, remember that many of these items are best utilized as a combination of storage and display, so you'll want to be thoughtful about storing items this way.
Find "Hidden" Storage Spaces
Most homes have some hidden storage spaces that you can use when you're trying to organize and declutter. Storing some of your out-of-season clothes in a storage container under the bed, for example, gives you a great place to store those items without creating an eyesore. Many homes also have space underneath the stairs for a closet or other storage solutions. You may even find that you already have storage furniture you aren't utilizing. Many side tables, for example, have small drawers or cabinets where you could start storing items, so they don't clutter the room.
Make a "Maybe" Box
If getting rid of your possessions weighs on you emotionally, you'll love this decluttering tip. Simply find a spacious box and a place to hide it away. Fill it with items you don't necessarily have an immediate use for and check on it every 6 months or a year. If it's something you haven't thought about or haven't needed in the allotted time, you may have an easier time donating it or throwing it away. If you end up needing it during that time, you'll know where it is and can find a new place for it within your home.
Now that you have these helpful decluttering tips, it's time to get started. Check out Lifestyle Furniture's huge selection of storage furniture for every room in the house, including console tables, armoires, sideboards, etageres, file cabinets, and storage benches. If you still need more advice, don't forget to visit the Lifestyle Furniture store in Fresno, California, our staff will help you choose the right interior.