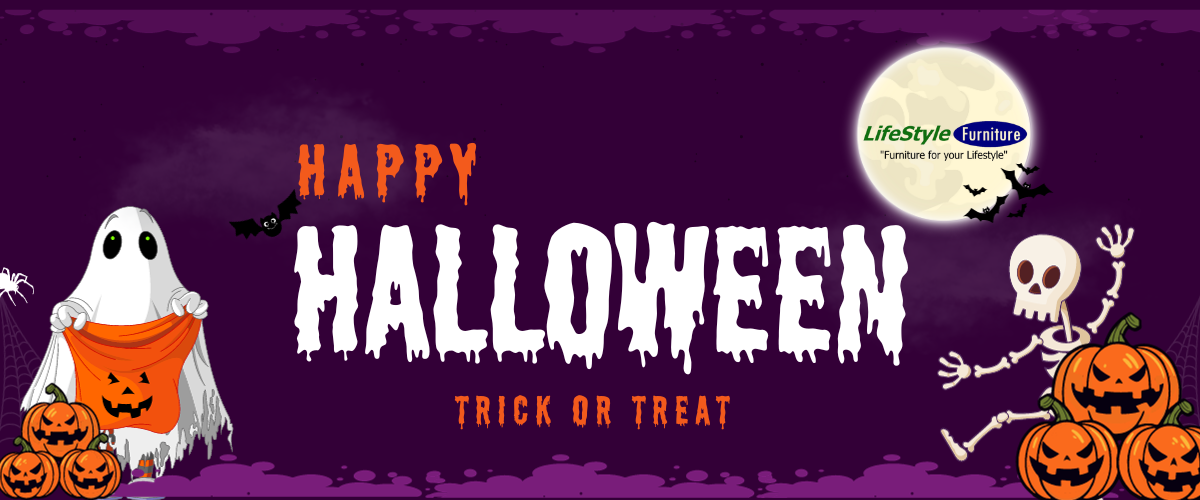 Cool Halloween Living Room Decor Ideas
Halloween is coming! Just a month is left and many of us start preparing for it beforehand, especially if there are some parties planned. Today we'll take a look at some ideas to decorate your living room for Halloween, which is traditionally about several points, and the most important of them are coffee tables and mantels, though the latter aren't present everywhere but still.
Halloween Coffee Table Decor Ideas
Styling your coffee table for Halloween isn't difficult at all, you may place whatever you like, just stick to the style of your living room. Choose the colors that are somehow in harmony with the rest of the space, and don't go too bold if you aren't going to make your coffee table a centerpiece of the room. Decide what elements you'll place and how many they will be – will you just add some to the existing ones or will you restyle the whole table for Halloween? And now put what you like – spiders, skulls, skeletons, dark candles and candlehodlers, antlers, black branches and blackbirds, moody floral arrangements – there are no limitations here.
- a chic Halloween coffee table with a potted bloom, a bowl with spiders, skulls and pinecones and some bones in a shell
- a coffee table styled with a Trick or Treat sign, billy balls, fake hands and a skull plus spooky figurines with pumpkin heads
- a simple Halloween arrangement of a tray with candy corns, faux pumpkins, spiders and a gold skull as a candleholders
- a stylish fall arrangement of a tray with blakc and white embellished pumpkins, a black candleholder and dried blooms in an ombre vase
- a whimsy coffee table with faux pumpkins, blackbirds, candles, a sugar skull, some witch potion and a book plus bold blooms
- an ottoman with a tray, pale greenery, a pritned pillow, a sign and witches' legs in a bucket for a fun touch
- Halloween coffee table decor with a skull, skulls in a cloche, pumpkins, dried blooms and feathers plus candles